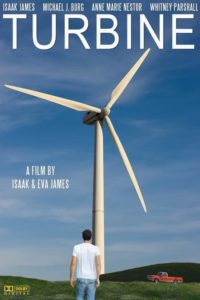 ---
Nick, an adulterous New Yorker, and his wife, Sarah, relocate to the Midwest for a fresh start. Nick soon befriends a wealthy local farmer and discovers a secret he's been keeping is not so easily left behind in this erotic and surreal drama.
|
Cheating Notes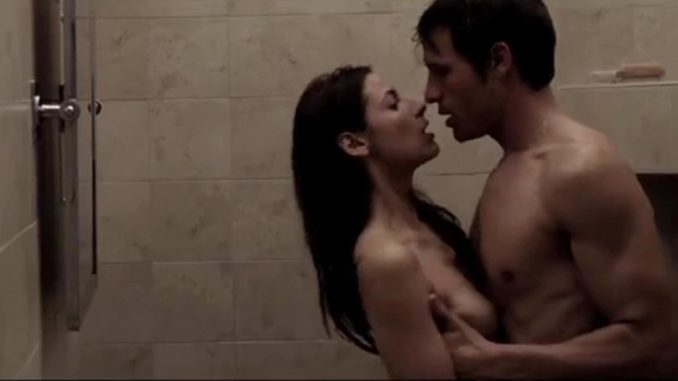 Nick and his wife Sarah relocate to the Midwest so that Nick can pursue a career in wind energy. Soon the countryside lifestyle and their inability to conceive take a toll on their relationship.
They meet Darius, a local wealthy landowner, and his wife Madeline. Darius remarks that Sarah is pretty. His wife Madeline is pretty hot, too.
Darius offers Nick to work for him. Nick thinks about it and goes to Darius' mansion one morning to accept the job. Madeline prepares breakfast for him while Darius is not home yet. He checks out her butt in her skimpy shorts when she takes something out from the kitchen cabinet.
Darius' wife, Madeline has sex with Nick in the shower
After drinking in the bar with Darius, and also fucking a chick there, Nick spends the night over at Darius' place. In the morning, Darius tells him to take a shower because they're going somewhere. While Nick is in the shower, a naked Madeline pops out from behind him. He takes her in his arms and she lowers herself and gets offscreen to give him an implied blowjob.
One month later, we see Madeline get off Nick on the bed. He asks her if they already had sex in every room in the mansion. She says yes.
Nick and Madeline are fucking in the bedroom when they hear Darius' voice behind them
Nick and Sarah come over to have dinner with Darius and Madeline. Sarah is unstable at this point and is already drunk before coming over. When Nick accepts Darius' offer to work for him full-time, Sarah gets pissed and storms out.
Darius offers to go after Sarah. When he leaves, Madeline looks at Nick with a knowing smile on her face. The next thing you know, they are fucking in the bedroom. While Nick is eating Madeline's pussy, he hears the voice of her husband from behind. Apparently, he really didn't go after Sarah.
Nick is shocked and doesn't know what to do, but he is even more shocked when Madeline tells him, "Fuck me.." despite the fact that her husband is there with them. So he fucks her, and she fucks him back harder. Darius watches, revealing to us that he is a cuckold who likes to see his wife fuck other men.
While Nick is fucking Madeline from behind, she shouts some words to her husband, words that a cuck would love to hear, like "You see the way he satisfies me?! Oh yes! Fucking good! He's the best!"
Darius cleans up his wife's pussy with his tongue after Nick is done fucking her.
Nick's wife hits the bar, makes out with a chick, and has sex with a few men
Meanwhile, Sarah goes to the bar to drink. First, she doesn't accept a drink from a guy. But when a chick offers it, she accepts it (it's the same chick that Nick fucked earlier). She makes out with the chick later. Then, after some drinking, she loosens up and starts dancing and making out with a trucker and then has sex with him in the backseat of his truck. As if that's not enough, the trucker's pal tag-teams him and also fucks Sarah.
Eight months later, Sarah and Nick are back in New York and she is pregnant. You can make a safe bet that it's not Nick who impregnated her.
Summary
I thought this is gonna be another unsatisfying cheating wife movie because I didn't have much hope for it by looking at its poster. Plus, the movie doesn't really start heating up until the middle part. I'm glad I was wrong. The revelation of the rich husband being a cuckold is nicely done, and the hard fuck between his wife and her lover after that is just so fucking hot.
The cheating scenes with the other wife, Sarah, in my opinion, is just ok. I mean, it's kind of not believable that she goes wild all of a sudden and makes out with a chick and fucks two truckers all in one night. But whatever, in the end, it's still all good.
Highly recommended.
Watch Excerpts
---
---
---