---
Amanda Foley has confusing nightmares and flashbacks that lead her to seek professional help. Nothing can shed light on her repressed memories, until she happens to catch her husband, a college professor, having sex with one of his students. Then the past becomes dangerously clear.
|
Cheating Notes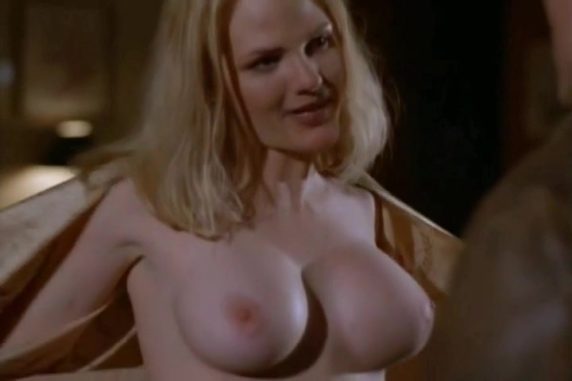 Amanda (the scorned wife from Scorned (1994) originally played by Shannon Tweed and now played by Tane McClure) has repressed all her memories from the past and is now married to a college professor. Basically, she catches her husband fucking his student Cynthia and gets her revenge by fucking Cynthia's boyfriend.
Amanda comes to her husband's office and catches him fucking Cynthia. She doesn't make her presence known and just runs away from his office and cries in her car. After recovering, instead of confronting her husband at home later, she gives him a good fuck. She tells him that she wanna make up for all the lost time, but she's just giving him a false sense of security because revenge is now in her mind.
Amanda finds a way to meet Cynthia's boyfriend by "accidentally" bumping into him and then asking him for directions.
Cynthia's parents go away on a trip. After they leave, she fucks her boyfriend at their house. In the evening, she calls Amanda's husband and invites him over so that she can fuck him too. When he arrives, she takes her clothes off and seduces him, but he refuses because he says he loves his wife so much.
When Amanda's husband comes home, Amanda tells him that she knows about his affair. He says sorry. She says it's ok, but she's just giving him again a false sense of security.
Amanda intentionally comes across Cynthia's boyfriend on campus. They have coffee and she tells him that she has three hours in between classes and she's wondering if she can stay at his dorm and rest there for a few hours until her class. He agrees. They go to his dorm. Upon entering his room, she takes her clothes off, tells him she's not actually that tired after all and fucks him. Cynthia arrives and catches them, but this is part of Amanda's plan.
Cynthia comes to Amanda's house and tells her husband that she caught Amanda and his boyfriend fucking. Amanda's husband doesn't believe her.
Watch Full Movie Online
---
---
---