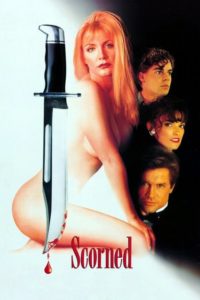 ---
A man so desperate for a promotion prostitutes his unwilling wife to his boss. Then despite this sacrifice, another man is brought in to take the position and the first man is faced with a demotion and potentially being completely ousted from the company. Humiliated, he chooses to commit suicide. His wife then vows revenge on everyone involved and manipulates her way into Stevens' home as a tutor to his teen son. Of course, what she teaches is not on a school curriculum. She further starts poisoning his wife, while seducing her and her husband. Everyone, of course, is set against each other. But none of the group think of blaming Tweed.

|
Cheating Notes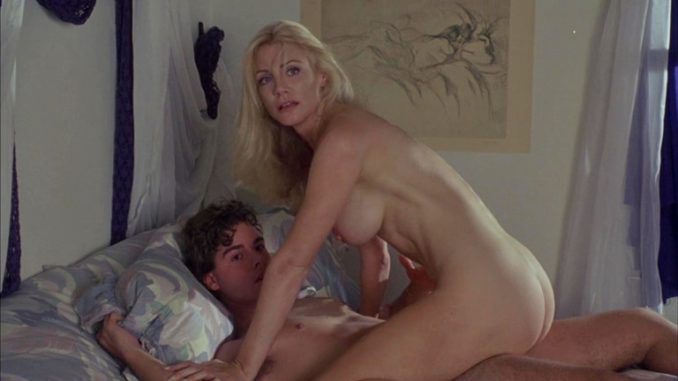 Shannon Tweed's husband makes her fuck his business partner one night so that he can clinch a deal. She doesn't really want it so she's crying while her husband's business partner fucks her in a standing position against the kitchen sink.
Despite this, Shannon's husband doesn't get the deal and even gets demoted so he kills himself. Shannon turns her wrath on the guy who replaced her husband. She applies as tutor to the guy's teen son. Eventually, she fucks the teen son and the dad. She also makes out with the wife, kisses her breasts and legs and fingers her pussy while she is in a drug-induced state.
Shannon Tweed is in her heydays here as a blonde MILF. Just look at how hot her face is in the picture above and how tight and voluptuous her body is.
Compilation of Sex Scenes
Watch Full Movie
---
---
---