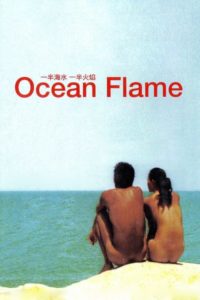 ---
A turbulent love affair between a punk and a youthful waitress.

Wang Yao was a very shameless person and a blackmailer until one day he met a waitress named Lichuan. He thought she was like any other girl that could be controlled by him, but her stubbornness was way beyond his imagination. As time goes by, they both lost their ways and losing themselves in the process. He was not as free as he once was. Insanity causes him to end her life. Eight years later, Wang Yao stepped out from jail. He carried a gun and went to look for Ni Chen's mother at her home wishing to fulfill his own will.
|
Cheating Notes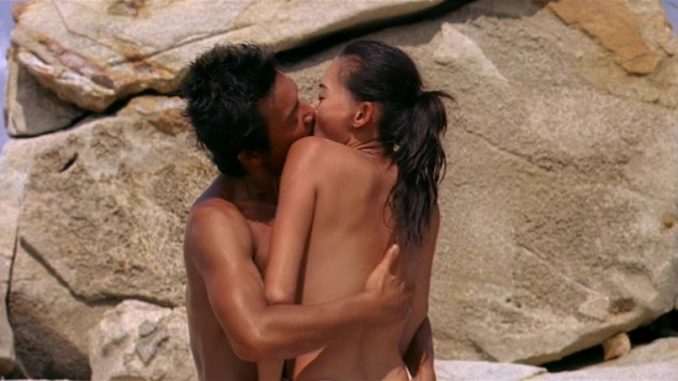 Wang Yao uses his girls to lure married men to have an affair and then blackmail them. When his girls get caught by the cops, he tells his new girlfriend Lichuan to do it in their place. The plan is for her to seduce and lure a fat guy into a hotel room and start having sex with him. He and his friend and accomplice Zheng Zhong will come and bust the door 10 minutes later so that she won't end having sex for real with the fat slob. So Lichuan does it, but Wang Yao has another plan for her and that is to not come after 10 minutes, so Lichuan ends up getting really fucked by the fat guy.
While the fat guy is kissing and groping her breasts on the bed (she's still clothed), Lichuan asks him repeatedly what time it is, anticipating that Wang Yao and his friend should come in soon. The fat guy asks her back if there is somewhere she needs to be and continues on kissing her. He becomes more aggressive and goes full-on in attacking her sexually and eventually gets her naked. While he is pumping energetically on top of her naked body, he keeps repeating the question "Where do you need to go?" until he climaxes. Lichuan is very still at this point and just staring blankly at the ceiling, looking resigned and accepting of her fate that she is currently being penetrated in and out by a pig and no intervention from her boyfriend is gonna come. I don't know, but I find her getting fucked this way very erotic.
One day, Lichuan finds Wang Yao in bed with one of his girls (she said earlier that she is his girlfriend) when she comes to the gang's place. Lichuan then pulls Wang Yao's friend, Zheng Zhong, to her and asks him in front of Wang Yao if he wants to have sex with her as a little act of revenge. Zheng Zhong, who is beginning to fall for her, does not accede to her invitation. Later, however, after one of their blackmail operation, Lichuan asks Zheng Zhong again if he wants to spend the night with her while Wang Yao is talking to their current victim. After that, we see them lying beside each other on the bed, with her wrapped in a towel, but their dialog indicates that he doesn't fuck her that night.
Zheng Zhong proposes to marry Lichuan and she accepts. After he talks to Wang Yao about it, they get married and Wang Yao and their two girls even attend their marriage. After that, while still wearing her bridal gown, Zheng Zhong approaches Wang Yao inside a public restroom. She hugs him from behind, pressing her boobs against his back. Wang Yao pushes her away, and then they have an emotional talk. The point here is, I think Lichuan would definitely have sex with Wang Yao again if he wants it even if she's already married to Zheng Zhong. But there's no chance of that happening now because of what happened next in the plot.
Summary
A nice scene between Lichuan and the fat guy. I like how she has resigned herself and just stares blankly into space while the fat guy pumps hard on top of her, repeating the question "Where do you need to go?", like shoving it in her face that she actually has nowhere to go but under his body, to be fucked by him as long and hard as he wishes. The sex scene of Lichuan and Wang Yao on the cliff is hot, too.
More Info for Ocean Flame (2008)
---
---
---