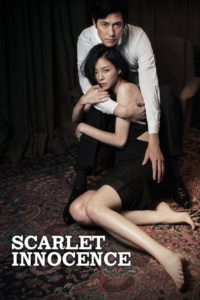 ---
Small-town girl Deokee is abandoned by university professor Hak-kyu after a lusty affair, and vengefully approaches him 8 years later when he starts suffering from blindness.

20-year old Deokee's quiet small-town life gets exciting when a former university professor, Hak-kyu, moves in, running from a sexual harassment allegation. Mutual attraction leads the pair into a lusty affair but when the fall semester begins, Hak-kyu returns to his family in the city. Deokee refuses to let the relationship die, and a confrontation between them turns tragic when Hak-kyu's wife commits suicide. 8 years later, Hak-kyu, now blind and estranged from his daughter Chungee, befriends a new neighbor: Se-jung. He gladly accepts her help and Chungee becomes attached to her, neither realizing she is in fact Deokee and that she is on a quest to destroy them. Her plan sets off a vengeance-fueled chain of events that ultimately sets the three bitter, angry and desperate schemers on a twisting collision course with each other.
|
Cheating Notes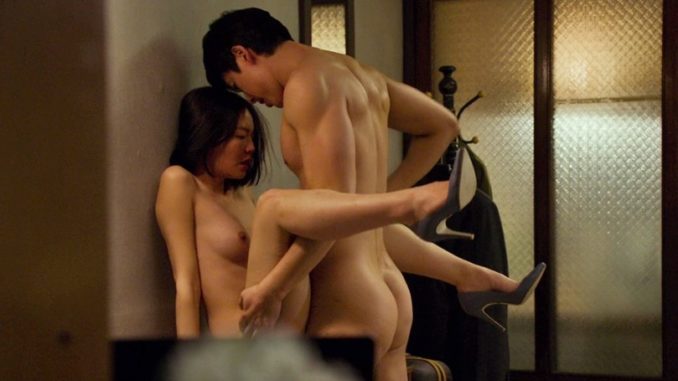 In the latter part of the movie, Deokee is together again with her ex-lover Professor Hak-kyu, mostly due to her manipulation because his eyesight begins deteriorating (see movie synopsis above). She now lives with him, taking care of him, having sex with him, etc. But along with the care she's giving him are the little things that she does as revenge for what he did to her before, things like putting some nasty things on the food that she cooks for him and fucking his eye doctor and letting him stumble upon them.
How it happens is that one day, Hak-yu hears Deokee moaning when he approaches their bedroom (at 1:30:52). When he opens the bedroom door,  we see Deokee and the eye doctor fucking on the bed in a missionary position. It's a bit blurry, so this might be what Hak-yu is seeing with his deteriorating eyesight. A few frames later, we see Deokee lying face down on the bed, with the doctor kissing her back, and looking straight at Hak-yu with a taunting smile on her face. Hak-yu exits their bedroom and walks away.
The cheating scene is very brief. Hak-yu and Deokee's sex scene earlier in the film is a lot better, longer, and has more skin shown. I mean, Deokee really bares all in that scene save for her pussy and it is a nice surprise because she plays the provincial, virginal chick in simple clothing so you don't expect her sex scene to be that daring.
I recommend this movie more for Hak-yu and Deokee's sex scene than for Deokee's cheating scene with the eye doctor (but of course, do check out that scene too as it's still hot). Hak-yu also has sex with another chick in a hotel room.
Watch Full Movie Online
---
---
---