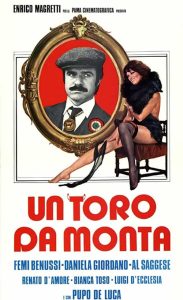 ---
Salvatore is a man in every respect, just like the bull he rents to impregnate his cows. He has a very intimate relationship with the bull. He does not fail a stroke, but unfortunately, when he marries the beautiful Sabrina he is so in love and idealizes her to such an extent that he can not maintain his erection when they try to make love. Cousin Concetta will help him overcome the psychological impasse and solve the problem with methods inspired by a singular book written by a certain Professor Von Kazzen.
|
Cheating Notes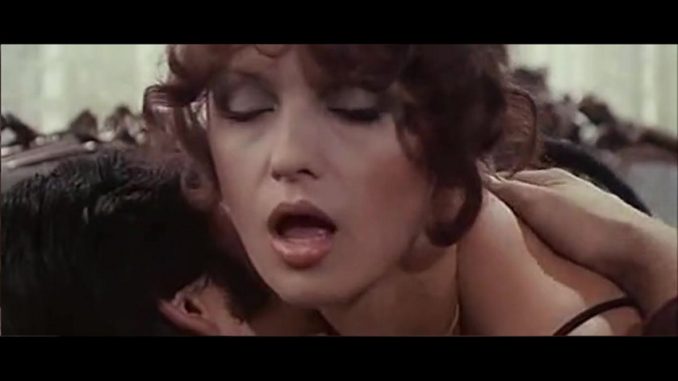 After trying several things, like stowing away and fucking in the back of a moving truck, and he still can't maintain his erection when he makes love to his wife, the husband agrees to let other men, at least two of them, have sex with her. The first one is a chubby guy who, I think, is the owner of the bull that he rents to impregnate his cows. The second one is a midget. The husband watches the first man fuck his wife through a hole in the wall.
In the end, the husband finally manages to get it up and is able to fuck his wife.

Watch Full Movie Online
Part 1/2
Part 2/2
02:10 - The wife puts on a sexy lingerie cat costume and initiates sex with her husband on the couch.
07:13 - The couple starts having sex in the back of a moving truck but the driver and his companion discover them.
26:30 - The chubby guy fucks the wife. After that is the midget.
36:20 - The husband finally maintains his erection and is able to finish fucking his wife. Their couple of lovemaking here are more erotic than the wife's sex with the two men, probably because they're more seriously done.
---
---
---