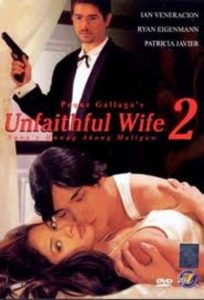 ---
On the outside, Jennifer's (Patricia) life looks perfect: she's beautiful, rich and she has Jimmy (Ian), a wonderful husband. But, in spite of everything, there remains a wound inside her that refuses to heal. One day, Archie (Ryan) arrives and the serene world of Jennifer and Jimmy comes to a jolt. Archie is Jimmy's friend but he too is the man who, in the past, had broken Jennifer's heart. With Archie around, Jennifer discovers that her incessant pain is caused by her longing for him...
|
Cheating Notes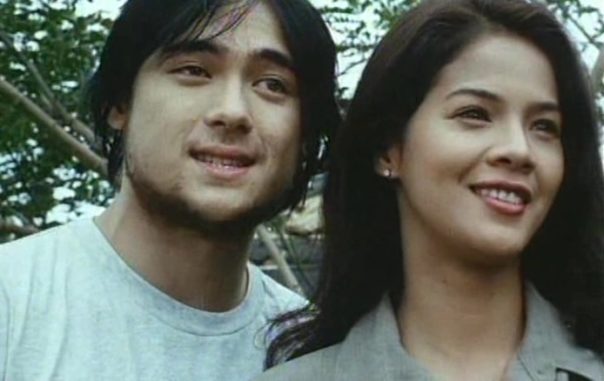 Archie returns into Jennie and Jimmy's life when he is assigned to do a project for Jimmy. Jennie is Archie's ex-girlfriend while Jimmy was his close friend. When he left abroad several years ago, Jimmy steals Jennie from him and marries her.
After an awkward first meeting, Archie and Jimmy laugh it off and reconcile, so long as Archie assures Jimmy that he's not there to take away Jennie from him.
The next day, the driver that is supposed to drive Archie and his crew to the project site gets sick, so Jennie accompanies them instead. Because Jennie is hot, the two men that comprise Archie's crew show their intention to flirt, so Archie reminds them that she is married.
The crew reaches the project site and starts working. Archie suggests to Jennie that she stays the night with them because the weather is quite bad for her to go home alone. Jennie agrees. They set up a camp and the two talk about what happened in their past. Their feelings for each other are awakened, and needless to say, they have sex.
After several days, Archie and Jennie meet and drive to a ruined mansion and have sex there. We only see the after-sex scene, where they talk while lying half naked.
Jimmy goes to another city to participate in a shooting contest. Jennie doesn't go and makes up several excuses. But the real reason why she doesn't want to go with her husband is so that she can have more sex with her ex-boyfriend. She brings Archie home and starts having sex with him in the bed that she shares with her husband. She stops when she looks at her wedding portrait because she starts feeling guilty.
While the two are talking inside the bedroom, the maid of Jennie's mother-in-law suddenly knocks. Jennie opens the door partially, just showing her head and hiding her body behind the door. While she talks to the maid, Jimmy is busy copping a feel of her from behind.
Jennie gets pregnant and Archie is most likely the father. She announces it to Jimmy, who of course, thinks it is his child because he has no idea up to this point that his wife was secretly meeting and banging Archie in the past few weeks.
Archie tells Jennie to meet her in a drive-thru inn. They talk about who the father of the child is, etc. He tells her to leave Jimmy and come with him. Jennie refuses and tells him that what they have is just madness. In other words, she's telling him that she just considers him now a fuckboy material and not a long-term material partner.
Well, Jennie's husband is rich as fuck, after all. A hell of a lot richer than Archie. So why would she leave him for a rat race worker like Archie? Sure, she likes Archie's dick inside her once in a while, but can't she have that while not giving up entirely on the luxuries that her rich husband can provide her? If I was Archie, I'd take it and be satisfied being Jennie's fuckboy. An access to a hot wife without the need to provide for her, are you kidding me? Archie, don't act all too mushy and be satisfied with that setup, you idiot!
While the two are talking, a scene is happening in the room beside them. Apparently, a cheating wife is caught there with her lover by the husband.
Jimmy sees his wife leaving the inn. He follows her to the ruined mansion. There, Jennie admits to him that she had been fucking his best friend. Archie catches up to them and the two men fight.
Watch Full  Movie Online: 
---
---
---