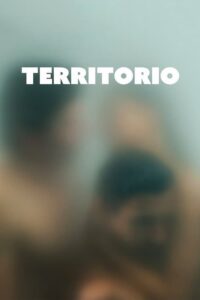 ---
Manuel and Lupe want to have a baby. When Manuel discovers he is infertile, he starts to fall apart both physically and emotionally. After exploring several options, Manuel turns to Rubén, his new friend, to act as their donor.
|
Cheating Notes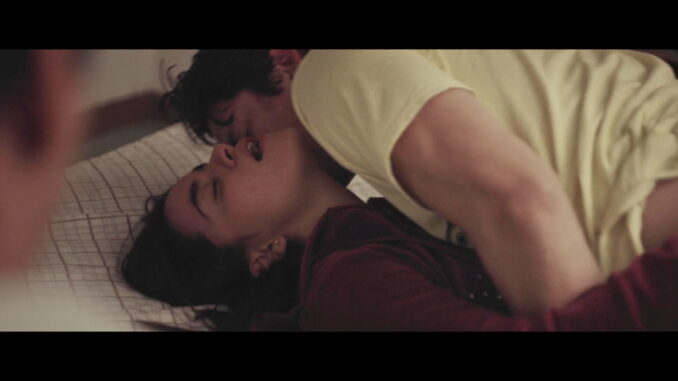 This is one of the most heart-wrenching displays of cuckolding I've seen in any movie. It's hot, but I did feel pity for the husband.
The couple tries artificial insemination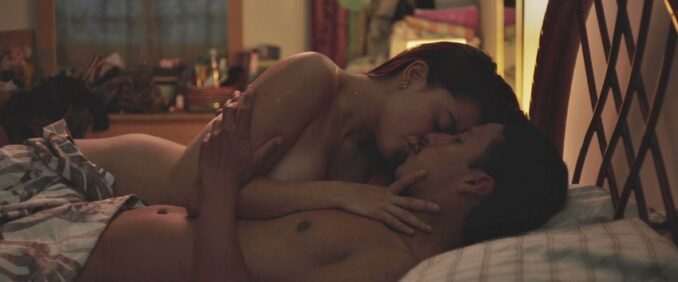 Manuel has a low sperm count so he asks Ruben, his subordinate and a new co-worker at the plant, to be a sperm donor for his wife Lupe. He chose him because he had a plan of crossing the border, so that means he won't be around while the baby is growing up. Lupe doesn't like Ruben at first, because she wants a smart father rather than a brute, redneck type. But through dinner, he wins her approval and so she agrees to have his sperm for artificial insemination. They go to the lab to do the sperm insemination procedures and stuff. However, their attempt fails and they can't afford to try again.
Meanwhile, in exchange for the favor he asked, Manuel lets Ruben stay at their house because he has problems finding a place, which sets up for a complicated situation. Because you know, Manuel is letting his wife's sperm donor sleep on the same roof with her.
The couple tries manual insemination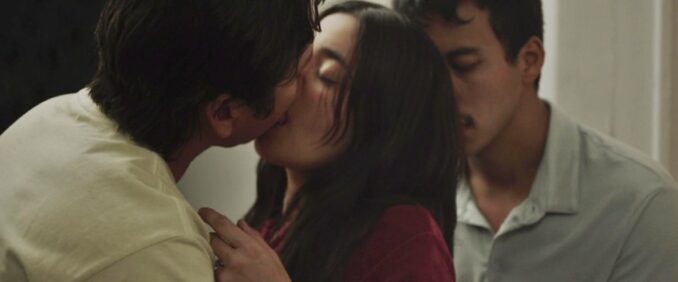 Lupe really wants to have a baby, so after dealing with conflicts in his emotions and stuff, Manuel lets Ruben fuck her so that he can deposit his sperm inside her womb manually. It happens when the three celebrate Ruben's near-crossing of the border. While the three of them are dancing in the living room, Ruben goes for it and kisses Lupe. Manuel allows it and guides the two to the bedroom while they are kissing. Lupe and Ruben then lay on the bed and fuck.  Manuel holds his wife's hand while she's receiving another dick inside her pussy and moaning from the pleasure it is giving her.
The next day, when Manuel comes home and is just about to enter his home, we see Lupe masturbating on the couch, probably thinking of her sex with Ruben.
Ruben's border crossing fails and he comes back to the couple's place. Manuel doesn't want him to stay anymore but Lupe insists, telling him that he needs medical attention, etc. Since Ruben is now out of job, he will also be spending the entire incoming days with Lupe.
Current weak alpha tries to assert dominance while the invader slowly creeps into his wife's affections
Manuel tries to show dominance over Ruben in front of his wife. Like, during dinner, he shows that Ruben won't be shortchanging him on some money he gave him for supplies.
Ruben and Lupe continue getting closer to each other and start joking and goofing around in front of Manuel, which makes our husband get more jealous.
Lupe asks Manuel that they go for a swim at the pool. Manuel doesn't want to go. But when Ruben agrees to come with Lupe, he has no choice but to go as well.
At the pool, Ruben and Lupe play and spend more time with each other while Manuel just lays down on the side, getting more irritated while he watches the two.
Weak husband is physically dominated and a new alpha is established
At the pool's men's locker room, Manuel gets offended when he falls and Ruben helps him but is smirking at his clumsiness. So Manuel tries to assert dominance over Ruben by trying to prevent him from taking a shower because he wants them to go home immediately right then. Ruben grabs both sides of Manuel's head and starts squishing it, making him slowly fold his knees and go down.  Manuel tells Ruben to let him go, still trying to be the dominant one, but because of the pain, he then begs for him to let him go. When Manuel's head is at Ruben's dick level, the latter asks him if his dick is what he wants and then calls him fag. THIS IS THE CRUCIAL PART WHERE THE CURRENT WEAK ALPHA IS OUT-ALPHA-ED BY A PHYSICALLY DOMINANT MALE. AND IT'S NOT GONNA GET BETTER FOR MANUEL GOING FORWARD FROM HERE.
Invader congratulates husband with the conception of his own baby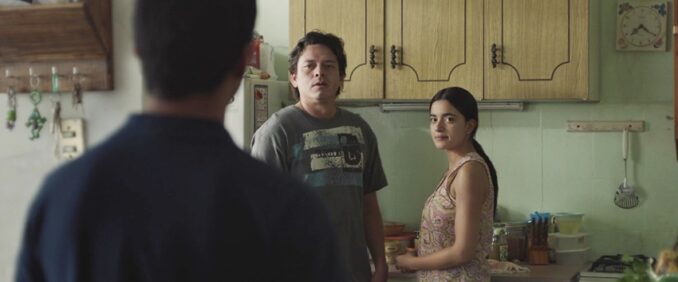 Manuel comes home and finds Ruben and Lupe in the kitchen, with him whispering something to her ear and her giggling. Lupe tells Manuel in the bedroom that she's pregnant, and then she tells him that Ruben already knows. So she tells the invader first about her pregnancy before telling her husband? Well, it's the invader's baby, anyway so why not?
Ruben comes inside the bedroom and congratulates Manuel for Lupe's pregnancy. Manuel must be saying in his head: "Congrats for what, fucker? For getting your dick inside my wife's pussy, impregnating her, and creating your own kid inside her belly?"
Husband comes home and finds invader and his wife fucking
Skipping some non-sexual cuckolding scenes, Manuel comes home one day in a sneaking manner to try to catch his wife and his co-worker doing something funky. He approaches their home's window silently first, and sees through the foggy glass pane his fully naked wife and his co-worker fucking. Like I said, the glass pane is foggy, but we can see that the guy is on top of his wife and grabbing onto her breasts while he pumps and thrusts his hips down towards her.
Manuel silently comes in and hears his wife and his co-worker moaning beyond their bedroom door. He turns the gas burner on and hides below the kitchen top. Lupe and Ruben come out to check the smelly gas. They turn the burner off and then they have sex on the kitchen top where Manuel is hiding below. From a gap in the curtain, Manuel sees Ruben putting his hands on Lupe's buttocks, lifting her up and setting her on the kitchen top. He hears her moan. and then sees her panties drop and hang on the tip of her foot. Ruben starts pumping between her legs, and then Manuel hears the sound of objects banging on the kitchen top as they get disturbed by the slamming bodies of his wife and his co-worker. They get louder and louder along with his wife's moans as Ruben's thrusts get harder and harder.
A few more non-sexual cuckolding scenes happen after this, until Lupe finally leaves with Ruben.
Watch Full Movie Online
Putlocker2021.net (with English subtitles)
---
---
---