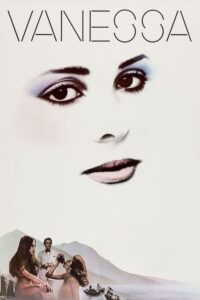 ---
On being told of her father's death and that she has inherited his estate, the eponymous Vanessa (Olivia Pascal) must travel to Hong Kong to claim her inheritance. It is not that simple though. The estate is run by Adrian who believes that he should have the farm because he is the farming expert. Into this conflict is Adrian's voodoo-practicing girlfriend (Tai-Neh) and Vanessa's uncle Kenneth (Anton Diffring) who has a disturbing hobby of sadism, and a wife, Kay, who is having an affair. A friend of the family, Prince Banda can hypnotize people to do perverted things. Erotic films are not complete without a bit of lesbianism and this is provided by Jackie (Uschi Zech), Kay's sister, who takes more than a friendly interest in Vanessa.
|
Cheating Notes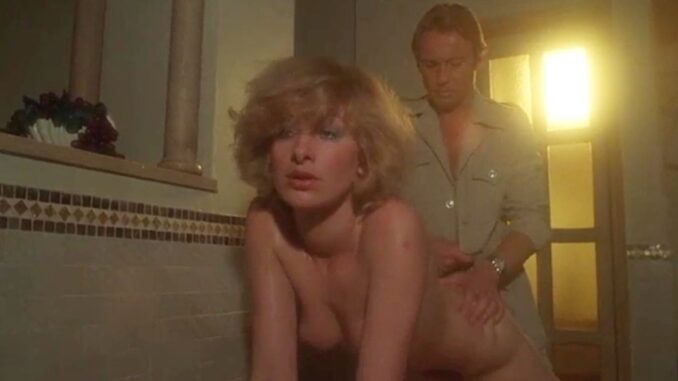 11:27 Uncle Kenneth calls Jackie, his wife Kay's sister, and asks her where his wife is. For a small bounty of $10, she tells him that Kay is at her dressmaker's shop. In the next scene, we see Kay fuck the dressmaker in his shop. Uncle Kenneth arrives and finds them doing it in the act. Instead of confronting them, he writes "whore" in the mirror and leaves.
25:38 Back at home, the couple discusses Kay's tryst, rather calmly. Kenneth asks Kay why she's doing it. She avoids the question and advises him to get a mistress instead.
73:10 Adrian, the estate administrator, comes to see Kay while she is in the bath tub and asks her for help in snagging Vanessa. Kay gets in the tub while talking to him and seduces him by touching her body parts sensually. After finishing her bath, Kay comes out of the tub, leans on a bench and Adrian fucks her from behind. Based on their dialog, it's not the first time that they had sex.
Watch Full Movie Online
English Language.
---
---
---