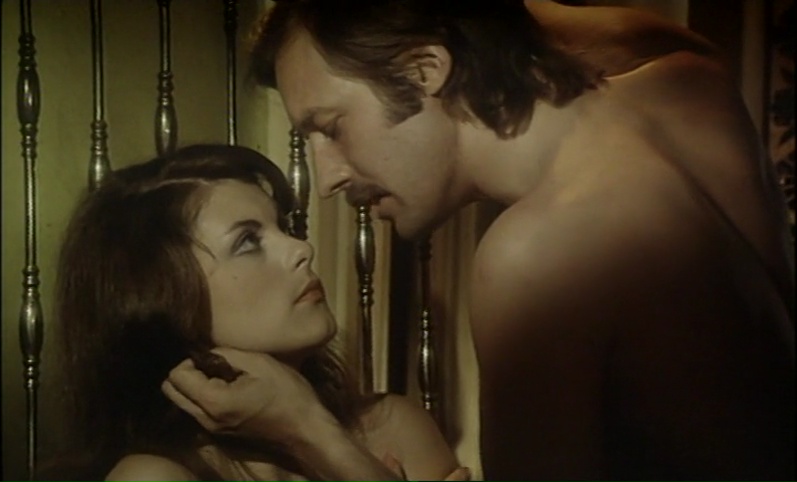 Description
Gerard Casanova, a descendant of the Casanovas who are notorious as great lovers of women, chooses to use his genes to earn money by giving sexual pleasure to rich women who desire it. He's always on top of things until he meets a lovely, young lady who challenges him and makes him fall in love. Is this the end for our young Casanova? Will he abandon his call boy calling and get hitched all for the name of love?
Details for the movie Young Casanova (1974)
Director: Max Pécas
Starring: Yan Brian, Michel Vocoret, Valérie Boisgel, Emmanuelle Parèze, Sabine Rivolier, Dany Daniel
Genre: Comedy, Classic Erotica
Country: France
Language: French/English Subbed
Cheating Scenes in Young Casanova (1974)
Gerald Casanova decides to become a call boy and earn money by pleasuring women. He gets sexy, attractive women as his clients, which would be completely different if he is in the real world, where he'll probably get more of the ugly, old and unattractive type of women, and some gays in between.
One of his clients, a wife named Marie-Laure, tells him she wants something different because her husband and her lover doesn't satisfy her anymore. So Gerald makes her call her husband and fucks her from behind while she is on the phone with him. She moans and screams, which prompts the husband to ask why and where she is. She replies that she is in paradise and screams and moans some more. The husband remains clueless throughout the entire phone call and after it.
Another wife, Germaine, accompanies her fat husband on his business trip to Paris. As soon as he goes out of their hotel room, he calls Gerald, who is highly recommended to her by her friend. So Gerald comes to her hotel room. She tells him that it will be the first time that she will cheat on her husband. She gets naked and Gerald starts making out with her on the bed.
Suddenly, her husband comes knocking on the door. It turns out that his business meeting for the day is canceled. Gerald hides under the bed. The husband comes in and sees his wife naked on the bed. He gets horny and asks her if she was waiting for him. She lies and says yes. So he excitedly goes to the bathroom to prepare. He sees the sex stimulant drug (Viagra-like) that Gerald brought with him and takes it.
Then he makes love to his wife while Gerald is under the bed. The drug makes him perform well, so his wife, who was annoyed at first, starts getting aroused by his energetic fucking and soon is the one riding him.
Meanwhile, a maid comes in and sees them fucking. She smiles and starts to leave. But Gerald calls her from under the bed, so she comes to him and they make love simultaneously with the couple who is on top of the bed. They fuck silently so that the couple won't hear.
After sex, the husband tells his wife that they should try a foursome like in the movies. Upon hearing this, Gerald and the maid pop out from under the bed and tell them that it happens in hotels too, as they will see. The husband looks at his wife and smiles approvingly.
Then there's another client, Alice, who says she's a widow. She has been a regular of Gerald for some time and is making him recurringly play the role of her husband and relive their last night of making love. So she comes to his house where they dine and have sex. She also has a lesbian bath scene with another lady, a client of Gerald's prodigy. While Gerald and his prodigy are watching the two ladies have sex in the bathroom, someone knocks on the door. It's an old guy and he says he is fetching Alice. It turns out that he is the husband of Alice, meaning Alice is not a widow and that he allows her to fuck another guy to maybe address her needs that he can't fulfill anymore.
Gerald falls in love, so he quits being a call boy and marries a girl. During their honeymoon, his wife talks on the phone with her female friend but pretends that she is talking to a man and setting up their meeting, giving Gerald the idea that she is going to fuck men for money. She tells him that since he quit, one of them has to work to make a living. Then, when she sees the look on his face, she laughs and tells him that she is just joking. Aaaw, don't joke like that, love. It's mean, especially for us whose fetish is to see wives fooling around.
More info for the movie Young Casanova (1974)
IMDb Info: IMDB
Info + Download Link: Rarelust.com