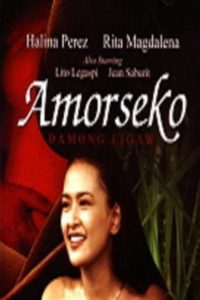 ---
Bambi was neglected and deprived of love as a child. As an adult, she used sex with men as a way to forget her troubled childhood, until she met and fell in love with Rafael...

Bambi (Halina Perez) is a nymphomaniac, and the only thing that can suppress her urge is true love. She meets a poor pickpocket named Rafael and falls in love with him. Thus, her nymphomaniac tendencies seem to disappear. However, when Rafael finds out that she is the daughter of a mayor, he feels that he is not fit to be with someone rich and high-society like her, so he leaves her. Because of that, her sickness manifests itself again, and it is now up to her family whether they will sacrifice social status for the well-being of their daughter.
Cheating Notes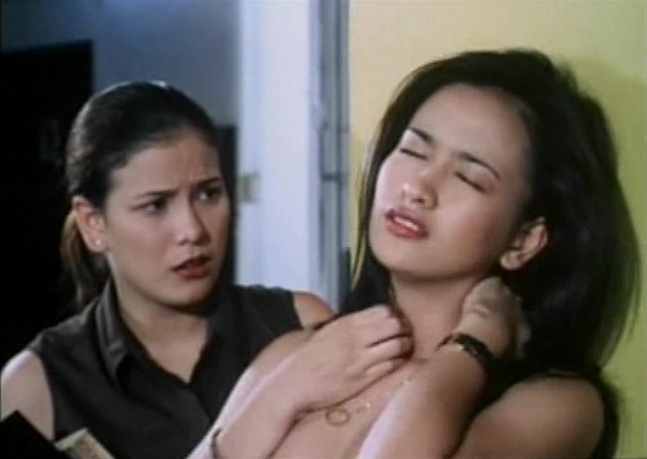 There's a brief scene where the mayor's wife is seen making out heavily with a young guy. There's also another scene where she and the young guy are inside a vehicle and the guy is asking her to give him a car, cementing her status as a sugar mommy.
The mayor's wife is not the fap material here, though, but her daughter, Bambi (Halina Perez), the main character of the movie. She didn't cheat in this movie even though the ingredients are all there: she's hot, she's a nymphomaniac, and she has a boyfriend. Bambi's friend Liza, played by Rita Magdalena, also contributes some fap value with one sex scene.
Earlier in the movie, when Bambi does not have a boyfriend yet, she forces herself onto three men in three different instances. It's ridiculous that she has to do that because she's pretty hot and doesn't look cheap at all (and therefore the guys couldn't possibly use that as a reason). I wonder what's wrong with those three guys.
She meets Rafael and falls in love with him. They have two hot sex scenes. When he leaves her later, her nymphomaniac tendencies take over her and she forces herself onto another guy again.
---
---
---