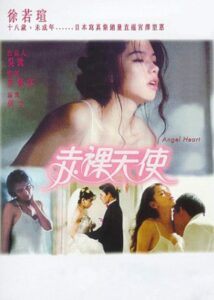 ---
Having spent a harrowing time in prison, Miao Wei (Franco Jiang) looks up his childhood sweetheart Wennie (Vivian Hsu) and finds out that she is already engaged to someone else. But she breaks up with her fiance in favor of Miao Wei and it's not long until she and Miao Wei are married and off on a perfect path together. But Miao Wei takes scars from his prison time into his intimate moments with Wennie. Claiming he loves her too much, the relationship begins falling apart in dangerous ways...
|
Cheating Notes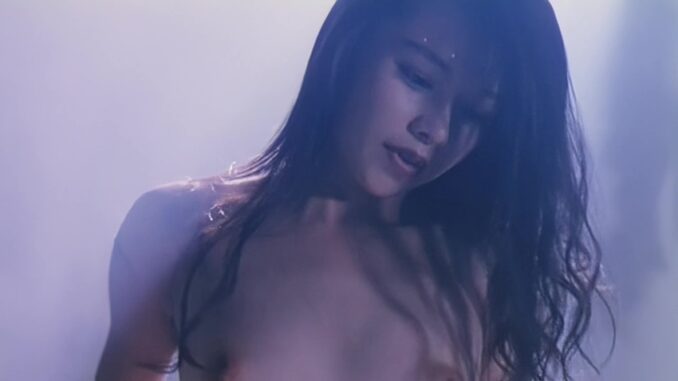 We see Miao Wei get sodomized by prison guards in jail. While he is being buttfucked by the guards, he imagines that his childhood sweetheart Wennie (the lovely Vivian Hsu) is riding his dick.
Wennie cheats on her boyfriend and leaves him for Miao Wei
Miao Wei gets out of prison and comes back to his hometown. He comes to Wennie's home and finds out that she now has a fiance. He sees them come back from a date and make out on her front porch. After not greeting him properly because of initial shock, Wennie jumps on him and hugs him enthusiastically in front of her boyfriend.
Miao Wei, Wennie, and her fiance go to a bar along with some other females. Wennie looks at Miao Wei with longing as he dances with a chick. Her fiance is too busy talking to their other friends to dance with her so she asks Miao Wei without telling her fiance to take her home. He says sure and they leave the bar. Before going home, they drive to a cliff overlooking the sea and make out. When he takes her home, her fiance is waiting for her and an argument starts between the two guys.
Wennie's new husband is psychologically impotent
Wennie breaks up with her fiance and marries Miao Wei instead. Come honeymoon time, Miao starts having sex with Wennie but when he is about to insert his dick into her pussy, he loses his erection and begins thinking of his rape experience in prison. So he isn't able to fuck his wife that night.
Miao Wei doesn't have a problem fucking his other ex (a bar owner) though. He starts hanging out in her bar more often and fucks her again. Meanwhile, his wife spends more time waiting for him to come home every night. And when he does, he is always drunk.
A photographer comes to the town and notices Wennie while she is taking a dip on the beach with a kid. He takes photographs of her, who at that time is wearing a white, semi-transparent nightgown in which her tits poke out of a little. He is able to talk to her for a bit when they share an abandoned house to seek shelter from the rain, but after that, she is gone. He is hooked and starts trying to find her.
Wennie secretly follows Miao Wei when he goes out one night. She trails him to the bar owner's place and sees him fucking her. She runs away and has a fight with him when he comes home later.
Wennie lets her ex-boyfriend squeeze her buttcheek in front of her husband
The couple attends the engagement party of her ex-fiance. When her ex-boyfriend asks her to dance, she obliges. She dances closer to him when she sees her husband looking at them. Her ex-boyfriend takes advantage of this positive sign and squeezes her buttcheek. Her husband sees it and smirks, and then he leaves. She follows him, and then her ex-boyfriend goes to the couple's place and has a confrontation with her husband.
Wennie fucks the photographer
Wennie comes across the photographer in a mall. He gives her his card, asking her if she wants to be a model. She takes the card but runs away from him.
Wennie's husband still couldn't fuck her and leaves town. She finally calls the photographer, and she becomes a model and starts doing some shoots with him and his crew.
One day at the beach, after a photoshoot, Wennie silently urges the photographer to follow her while she walks in a more secluded area of the beach. He makes his move and starts kissing her. She gives in and they fuck on the sand. After sex, she gets mad at the photographer and runs and washes her body thoroughly because of guilt. I think the photographer is the one who took her virginity. He also gets her pregnant.
After several months, Wennie, who now has a baby bump, travels to where her husband is and meets him, telling him to come back to her. He doesn't want to at this time.
Sometime later, Wennie's husband meets the photographer at a beach party and gets mad when the photographer brags about fucking Wennie (he doesn't know that she is his wife). He has a fistfight with him and finally decides to come back home to Wennie after that. She already gave birth to her child at this point. He accepts the child and finally, he is now able to fuck his wife and does so.
Watch Full Movie Online
Streamempire.cc (with English subtitles, shorter)
Film1k.com (longer, no English subs)
---
---
---