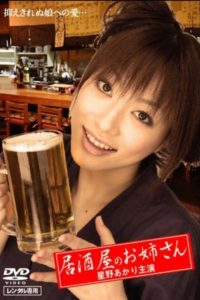 ---
Chiaki is a cute girl adopted by Souichi. She works with her father in his bar and becomes the attraction of the bar. Souichi loves Chiaki not as an adopted daughter but a woman with his passion suppressed. One day he asks her to leave the bar to work outside…. Yoshie comes to the bar to fill the vacancy. She looks exactly the same as Souichi's dead wife. Souichi treats her as his wife's substitute to release his passion.
More Info: TMDB
|
Cheating Notes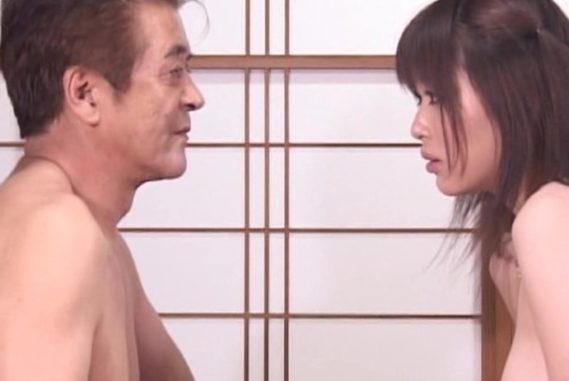 Chiaki works at the bar of Souichi, her stepfather and there is an unspoken mutual love and lust between them. Yoshie, a deadringer for Souichi's deceased wife, eventually comes in to work for him. As a lonely widow, Yoshie has her sight on Souichi and eventually she has sex with him. For Souichi though, this is more of a release for the lust that he feels towards his stepdaughter. Chiaki witnesses them have sex and this pushes her to leave and and be with Kayama, an office-type regular at the bar who always had the hots for her.
After Chiaki introduces Kayama to Souichi as her fiance, Souichi has sex with Yoshie in grief, shouting Chiaki's name as he ejaculates. This proves to Yoshie that she can never replace Chiaki in Souichi's heart (and dick) so she leaves him.
Upon hearing the news of Yoshie leaving, Chiaki visits her stepfather to console him. The dialogues don't tell us of her status at this point but it is safe to assume that either she is still engaged to Kayama or is already married to him. Souichi convinces Chiaki to go back to work at his bar so that they can be together again (and maybe elevate their relationship to something sexual, of course that's what he really wants). Chiaki refuses, saying that if they stay together like that, they will eventually be ruined. But after that, she says these words to him:
"I'll always like you, dad. I'll be really happy one day, you'll see. So just once... Just this once..."
And then, Chiaki proceeds to have sex with her stepfather. Although she said that she will only do it just this once with him, I bet she'll be fucking him more in the future now that the taboo is broken and now that she finally gets a taste of what she was craving for in all these years. Plus, her husband is a pushover, low-level corporate guy who has to go to work everyday and whom she only hooked up with as a substitute for her stepfather whom she can never wed. That's a complete recipe for the making of a future habitual cheating wife, if you ask me.
More info for Bar Girl (2008)
Info + Download Link: Rarelust.com
---
---
---