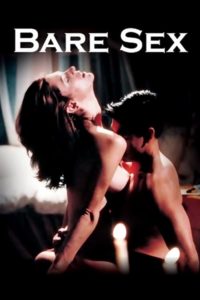 ---
Five close friends - a lesbian couple, Rose and Celine, a straight couple, Valentine and Dylan and their single friend, Mac play a "truth or dare" game telling some sex stories about some people they all know. The person who loses has to do something naughty or sexual.
|
Cheating Notes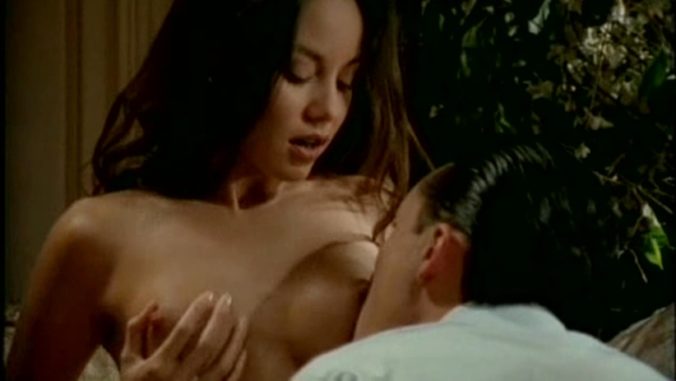 18:05 Mac, the single guy, loses a round of truth or dare and has to kiss someone. He chooses Val, the wife and kisses her in front of her husband but it's just basically a smack at this time.
25:29 Val and her husband (Dylan) lose and have to strip. Dyan brings Val inside a tent to remove her "stuck" panties. He fucks her there and they return to the group later with Val fully naked. Val transfers and sits beside Mac because I think she gets a little pissed at her husband flirting a little with one of the lesbians. Mac checks her naked body out as she sits.
45:40 Fully naked Val kisses Mac when she loses a round. Their kiss is longer than the first one and seems to have more feelings. Her husband looks a bit uncomfortable watching them.
54:44 One of the lesbians loses and chooses to kiss Val. Mac loses too but Dylan tries to make him skip his penalty, fearing he might choose to kiss his wife again. Mac complains and says rules are rules and proceeds to kiss Val. Their third kiss is longer than the first two and they look like they are really making out now. This time, the husband has enough of it and tells Mac that they're going to have a problem if he keeps making out with his wife. He stands up and challenges Mac to a fistfight. His wife tells him to shut up, that she is not his property. He leaves and goes to the clubhouse to have a drink by himself.
56:25 Val tells a story about a wife getting fucked in front of her husband. Not sure if the guy is a gigolo or their friend but he calls the husband by his first name.
1:00:55 One of the lesbians quarrels with Val and spills some of her secrets. She tells her, "You knew Mac was gonna be here and yet you invited your husband up for the weekend! Jesus Val, you had a crush on Mac since college!" The wife looks embarrassed while Mac looks surprised, but probably happy at the revelation.
1:05:10 Mac reveals he likes Val too, that he feels sorry for her for all the shit that she had to put up with that day.
1:10:36 The last dare is that the loser will have sex with someone in the group. One of the lesbians lose and they have sex with each other. Val and Mac lose too, so they have to fuck each other since no one is left there but the two of them (her husband is still in the clubhouse). Mac dares Val, says if she wins, then she doesn't have to do the current dare. Basically, she wins and now has the option to not fuck Mac, but she chooses to fuck him anyway. Ah, sweet. They do it on a couch inside the tent where Val had sex with her husband earlier.
Summary
The film consists mostly of several sex stories as told by the five friends and that's really not good as each story is just mostly a sex scene with no real plot or character development. But to my surprise, I enjoyed the scenes among the wife, the husband and the single guy because the husband gets jealous and bothered when he sees his wife kissing another man in front of him. Also, I like that there's a progression in the wife and the single guy's seduction stage as their kissing goes from a smack on their first to a full-on make-out session on their third, and as it concludes to them having sex, with the wife having the option to bail out of it but chooses to do it anyway.
As to the sex stories that they are telling, I like the story at 56:25 where the wife gets fucked in front of her husband.
More Info for Bare Sex (2003)
Serikov.io.ua (Stream, Russian dubbed)
---
---
---