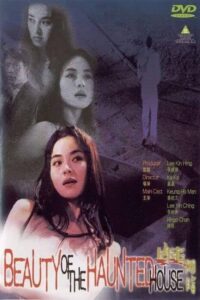 ---
The opening scene shows three drunk women getting sexy with each other on a boat, with a businessman and his Japanese business associate looking on. The girls conspire to get the businessman excited so that he'll sleep with ViVi, his sexy secretary. It turns out that the businessman is in financial trouble. A Japanese bank offers a loan on the condition that he sell the family mansion on Lantau Island. The tenant, his patriotic uncle, will only go out in a coffin. But the Japanese banker has photos of the businessman and the naked women on the boat, and uses them to blackmail him.

The businessman sends his son Eddie, and staff members Ho and Anna, to force the sale through. The house is haunted by Chanel, a mischievous ghost. Chanel was a pretty young lass that Eddie's grandfather wanted to marry in the 1940s. The ghost makes Eddie see visions from this time period, when HK was under Japanese occupation.

Meanwhile, the ghost turns Ho and Anna who are coy young lovers, into crazed sex maniacs...
|
Cheating Notes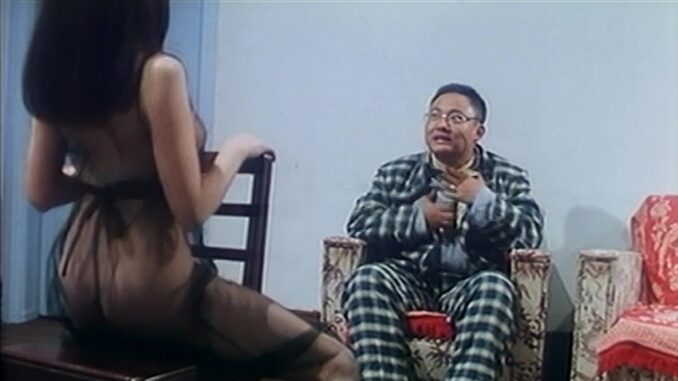 Just a little girlfriend-sharing scene. Ho tells his girlfriend Anna to seduce the Japanese banker for blackmail purposes. She agrees and does a sexy dance for the banker, stripping down to her very transparent lingerie which leaves little to the imagination. The seduction doesn't proceed to sex, because, aside from the fact that the couple's plan doesn't include that, she also goes crazy as influenced by the ghost and starts hitting the banker.
In a dream, Anna gets raped by four WWII-era Japanese soldiers (while her boyfriend is being chased around with swords by some of the said soldiers) and she seems to begin liking it near the end.
More Info for Beauty of the Haunted House (1998)
---
---
---