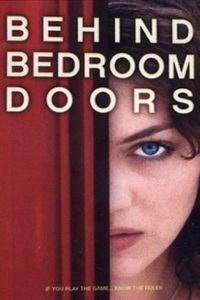 ---
Abby (Chelsea Blue) is new in town, but she's already got some guys wrapped around her finger. One's a prominent doctor, Gabe (Chris Gustafson) and the other, James (Richard Lounello) is running for district attorney. Abby's got secrets on both men and every secret has a price. She soon finds out that some people won't be played. If you play the game... you'd better know the rules.
|
Cheating Notes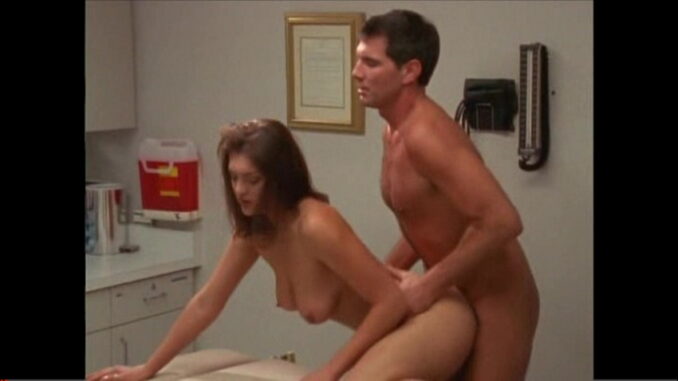 The first half of the movie is all about Abby's (Chelsea Blue)seduction of the two husbands (Gabe and James) to blackmail them.
I like the scene where Abby seduces James, who is a doctor, in his clinic. When he comes into the examination room, he finds Abby completely naked sitting on his examination table. It's hot because she has a really great body and a seductive face.
Abby also tries to seduce James' wife in the first half. She tries to kiss her in the kitchen but James' wife moves away from her so she apologizes.
In the second half, Gabe's wife, Lilly (Nicole Sheridan) gets seduced succesfully by Abby. Lilly visits Abby in her home to deliver her some documents. They talk beside the pool where Lilly relates that she experimented a little in college and dabbled in some lesbian love. Abby grabs this opening and seduces her. She sits beside her and kisses her. Lilly kisses back a bit but she pulls back and tells Abby that she should go. Abby convinces her to stay and she gives in. They go inside Abby's house and have sex on the couch.
Abby's girlfriend, Gigi, sees them but she doesn't confront them. After Lilly leaves, Gigi expresses to Abby that she got jealous seeing her with another woman while she was completely okay with Abby seducing the two husbands because it was business.
When Lilly visits Abby the next time, ready to have more thrills, Abby rejects her. Lilly gets pissed and resentful of Abby and decides to confess to her husband because she doesn't want to carry the guilt caused by Abby around with her. When her husband confesses too, she gets a little upset but tells him that at least they have the same taste in women.
Watch Full Movie Online
---
---
---