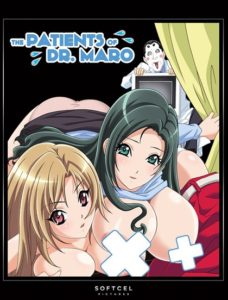 ---
Episode 1

Sakimi and her husband visit Dr. Maro to have some hard spots on her breasts checked. Dr. Maro and Sakimi talk a lot about family and he loves to give her advice about life and children. The doctor molests Sakimi in front of her husband in the guise of examining her medically. He gropes her breast and fingers her vagina in the examination table, giving her pleasure and making her squirt. When the husband has had enough of the doctor taking advantage of his wife, he breaks the doctor's arms. Dr. Maro cannot use them anymore for some time and Sakimi begins to help him since she feels responsible for it. She comes to his house daily and assists him until he recovers. After the doctor has recovered, Sakimi stops coming as well and he begins to miss her. So one night, he comes to Sakimi's house and fucks her beside her sleeping husband. Little do they know that Sakimi's husband is awake and aware of what they are doing...

Episode 2

Sakimi's husband tells her that they should visit Dr. Maro again. But this time, it's he who wants to see the doctor molest and pleasure his wife in front of him. He also joins in and fucks his wife in the examination table but he ejaculates prematurely before his wife could orgasm, leaving her dissatisfied.

The doctor becomes attracted to a beautiful girl named Yukina. He starts helping at Yukina's brother's restaurant to get closer to her and lure her to bed. (Spoiler: at the end of the episode, it is revealed to Dr. Maro that the restaurant owner is actually Yukina's husband and not her brother. She just calls him Onii-chan or 'brother' because they were childhood friends and grew up together like siblings.)

Meanwhile, Sakimi's husband invites a couple of men into his home to make love to his wife but things get a little out of hand.
|
---
---
---