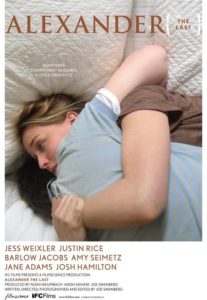 ---
An ensemble drama about a married actress, her sister and their myriad sexual and creative temptations.

The film opens with a pair of attractive sisters making vows of life-long loyalty to one another. One of them is Alex, a young married actress who has just been hired for a fringe drama production, while her musician husband prepares to depart on a tour. When the theater rehearsals commence, Alex becomes friendly with Jamie, an actor who is playing the part of her stage lover. Jamie is from out of town, so Alex invites him to sleep on the sofa at her apartment. Later, with ambivalent motives, she decides to hook him up with her sister, just as the two actors begin work on an intimate love-scene for their play. By the time her husband returns from his tour, Alex is completely disoriented, unable to separate her stage character's issues from her own.
|
Cheating Notes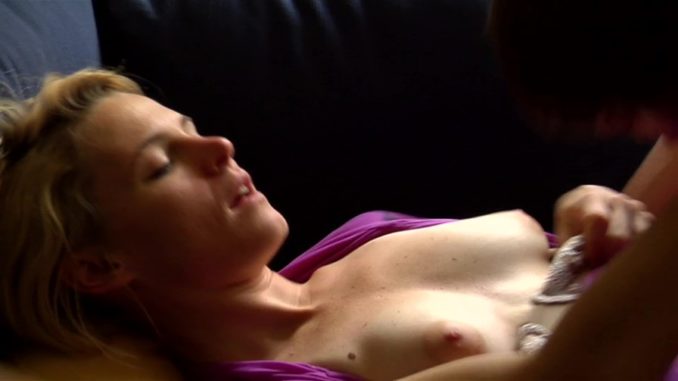 At best, the wife has only committed emotional cheating because we never really see her kiss or have sex with the actor offstage even if she lets him crash and sleep on her couch for several days while her husband is away on tour. There are moments when she stares at his eyes longer than usual. She has also become very comfortable with him physically. Like one time, she gets too close to his face, like she is about to kiss him, when she playfully distracts him while he is texting on his phone. When she turns her head, she even presses the back of her head to his face so that her hair touches his nose and lips. Also at one point, they share a cigarette together under an umbrella, with her face very close to his.
Onstage, they have a make out and a sex scene, so I guess that's the most physical cheating that they ever did. Their sex scene onstage is interspersed with the real lovemaking of the actor with the wife's also hot sister, which makes it quite erotic and tells us two things: that the actor is channelling the arousal he feels for the wife during their love scene towards her sister, and that the actor is very lucky that he gets to make out with the wife (even if it's just onstage) and fuck her sister in real life at the same time.
Don't miss out the part in the end where the wife is about to have sex with her husband as that is the only time we really get to see her boobs.
Watch Full Movie Online
---
---
---