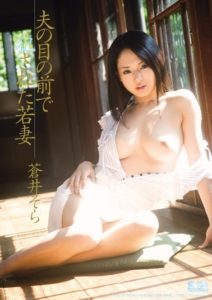 ---
Sora goes to a nearby salon and gets a massage from Mr. Sasaki, the owner of the salon but he tries to grope her breasts so she leaves. After her husband leaves for work one day, Mr. Sasaki, along with his assistant, visits her at her home and gives her a gift as an apology for what he did. She welcomes them politely but when she sees that Mr. Sasaki's gift is a dildo, she tells them to leave immediately. But it's too late, as she has already let them inside her home and Mr. Sasaki has a sinister plan for her. He makes his assistant rape her in the living room of her own home and takes pictures of it in the process. He uses the picture to blackmail her, telling her, "What if your husband sees this? He will think that you're cheating." So Sora has no choice but to follow his demands, including letting the two guys have their way with her on the massage table back at the salon. But Sora is beginning to like what they're doing to her and becomes receptive and participative. While she is kneeling on the floor, with a chain tied to her neck and sucking Mr. Sasaki's dick, the assistant calls her husband on her cell phone and makes her talk to him to inform him that Mr. Sasaki, who happens to be a friend of his, is visiting them on Sunday. She takes turns between replying to her husband and putting Mr. Sasaki's dick in her mouth.

When Mr. Sasaki comes to visit, Sora's husband entertains him in the living room, unaware that Mr. Sasaki's assistant is pleasuring his wife in the kitchen.

Mr. Sasaki tells Sora's husband that some of the ladies in his salon touch themselves while he massages them. He invites him to come over and watch for himself a chick who is addicted to his assistant. The chick is, of course, Sora. So Sora's husband comes over and watches her have sex with Mr. Sasaki's assistant but he doesn't recognize her at first because she's wearing a mask. Eventually, the assistant removes Sora's mask and the husband is shocked to find that it's her. Mr. Sasaki punches Sora's husband in the gut which makes him unconscious. When he wakes up, he is bound and gagged and Mr. Sasaki makes him watch his wife get fucked by him and his assistant.
|
Cheating Notes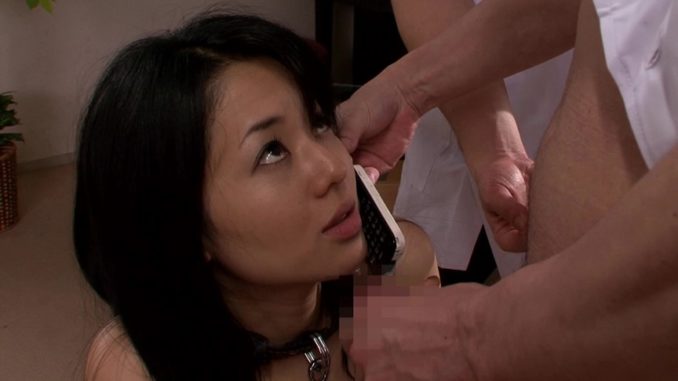 Watch SOE-339 Full Movie Online
Watch at Javengsub.com or Jav.guru (both have English subtitles)
---
---
---