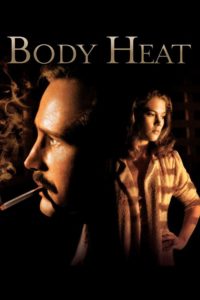 ---
In the midst of a searing Florida heat wave, a woman convinces her lover, a small-town lawyer, to murder her rich husband.
|
Cheating Notes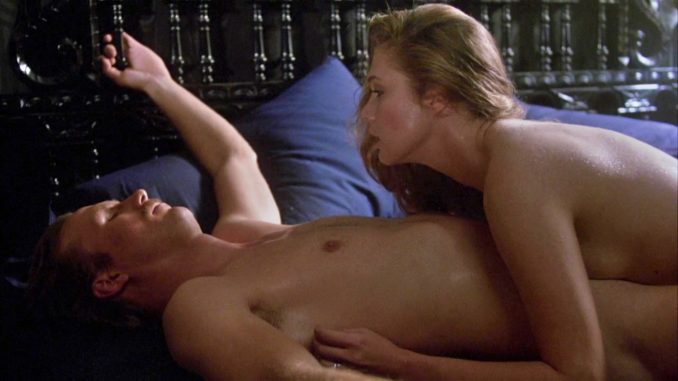 Ned, a lawyer in a small town, notices Matty Walker one night in a public concert and hits on her. She says she's married and that she's not looking for company, but eventually, his flirtatious ways get to her. He manages to buy her ice cream, which she spills on her dress. When he tells her that he'll wipe it for her, she responds "You don't want to lick it?" Ned goes to a nearby public bathroom to get some tissues, but when he gets back to her, she's gone.
The next night, Ned finds Matty in a local bar. They talk again, and it leads to them going to Matty's house for Ned to check her wind chimes. It's a weekday and Matty's husband only comes home on weekends.  After Ned sees the wind chimes, Matty tells him to leave, apparently having second thoughts about cheating. She kisses him briefly on the mouth and locks the front door on him. Ned starts to leave, but then he returns, determined that he wants to fuck this married lady tonight. She wouldn't let him in, but he could see from outside the glass pane of the door that she's breathing heavily and very aroused, So it gives him the courage to break her door with a heavy object and go inside. Matty receives him with a hug and a passionate kiss, and then they fuck.
After that, we see them meet and fuck on different occasions. Very brief scenes, though.
One weekend, Matty tells Ned not to come to her house because her niece is there. Ned comes anyway, in the middle of the night. They start making out in the front porch and Matty starts giving Ned a blowjob when Ned's niece suddenly comes out and sees them.
---
---
---