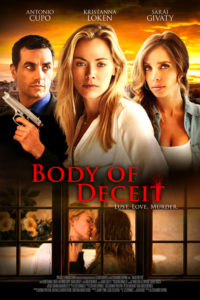 ---
Alice (Kristanna Loken) is a ghostwriter for a famous bestselling author. She is halfway through working on his new book, but cannot write anymore. A year before she has had a terrible accident in Malta where she was staying with her husband Max (Antonio Cupo) in his family villa and she was in a coma for two weeks. On waking up she had lost part of her memory and has no recollection of the accident and her stay in Malta. Since then, she has been suffering from depression and has recurrent and cryptic nightmares. Max who is her agent as well persuades her to go back to Malta hoping that something will unblock her mind so she can start working again and meet the last delivery deadline the publisher has given her. In the beautiful Maltese villa surrounded by lemon trees, they are welcomed by a stunning Mediterranean girl, Sara (Sarai Givaty), whom Max has hired to help around the house. the girl immediately establishes a friendship and trust with Alice. Two different women, one sensual and self-assured, the other mysterious and insecure... In the meantime, another stranger, Castellano (Giulio Berruti), is snooping around the villa, spying on Sara, talking to Alice and exchanging items with a local policeman. Are our characters really who we think they are? Is there a different version of the truth? All is about to be seen ...
|
Cheating Notes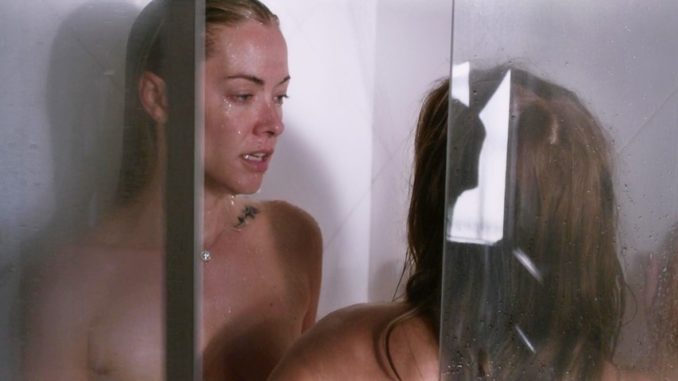 As the storyline above says, Max has hired Sara to serve as maid while he and his wife Alice stay in their house in Malta. Sara and Alice get closer the more they converse with each other.
One night, Alice wakes up and finds Sara having lesbian action with some broad on top of a kitchen sink. Sara looks up and sees Alice in the kitchen doorway, but instead of getting surprised, she smiles at her while she continues on pleasuring the other broad. In the morning, Sara tells Alice that the reason why she looked at her like that and smiled is because she felt excited when she saw her watching. Nevertheless, Alice tells her that she didn't like her bringing some chick and fucking her inside the house. Sara apologizes.
While jogging, Alice keeps recalling the lesbian action between Sara and the broad and getting turned on at the thought. She realizes that she is attracted to Sara.
Alice's husband goes to London for a business trip and won't be home for a few days. Sara prepares a bath for Alice and also helps her take one. Alice lays on the bath tub, giving Sara flirtatious smiles, while Sara rubs some soap on her naked body. Alice responds to Sara's touch and she moans. Sara reaches deep down, seemingly going for Alice's pussy, to which Alice responds with deeper moans.
Sara brings Alice to a tattoo parlor and makes her get a tattoo to cover the scar on her shoulder. They kiss while standing in front of the mirror inside the shop.
The two shop for clothes after that and go home. While in the living room, Sara takes charge and eats Alice's pussy. They undress, make-out and have full-on sex on the couch. After that, we see them lying naked under covers next to each other on the bed.
The next morning, the two women have a little action inside the shower.
Sometime later, Sara teaches Alice how to roll a dough in the kitchen. She kisses her from behind and slips her hand inside her apron to grab and caress her breast. I find this scene hot.
In the ending part, Alice finds Sara in bed with her husband in a hotel room.
Summary
Great lesbian cheating scenes between the wife and her maid.
Watch Trailer:
---
---
---