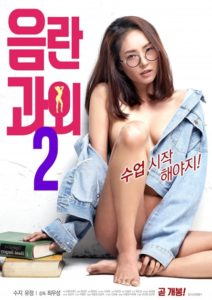 ---
Bar examiner Yoo-jeong likes sex more than studying. Thanks to the secretive, but erotic tutoring by the teacher her boyfriend introduced to her, Yoo-jeong's grades shoot up. Yoo-jeong's mom, Mi-jin, however, feels attracted to her tutor and starts seducing him.
|
Cheating Notes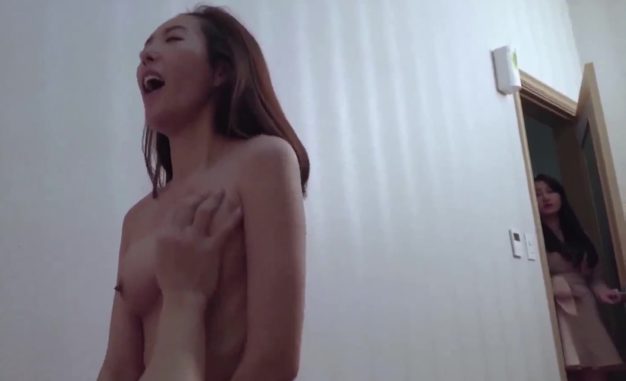 Although Mi-jin is attracted to the tutor of her daughter, Yoo-jeong, and the tutor is also attracted to her, the one who actually scored with her is Yoo-jeong's boyfriend (who is also the tutor's friend).
It happens like this. One day, Yee-jeong's boyfriend and her tutor go visit their home together. Yoo-jeong and her tutor excuse themselves to study in her bedroom while her mom goes inside her room and pleasures herself using a banana. Yee-jeong's boyfriend follows Mi-jin to her bedroom and sees her masturbating. When Mi-jin sees him, she doesn't stop masturbating and invites him to join her instead. So Yee-jong's boyfriend approaches her on the bed. She grabs him when he's near enough, kisses him and proceeds to have sex with him.
Meanwhile, Yee-jeong takes a peek at the door and sees her boyfriend fucking her mom. She doesn't disturb them and just silently leaves, but later, when she gets alone with her boyfriend, she slaps him and breaks up with him. After that, we see Yee-jeong have a study session with her tutor and then make out with him. This is the first time that something physical happened between them and so, she really didn't cheat on her boyfriend.
We see Mi-jin's husband a few times in the movie but he goes away quite often, possibly to work, hence, giving his wife a ton of opening to cheat with a younger guy.
There's a sex scene between Mi-jin and the tutor but it's just an imagination of the latter while he is jerking off.
Watch Erotic Tutoring 2 Full Movie Online
---
---
---