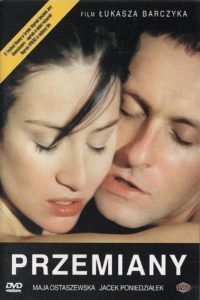 ---
Adrian plans to marry Wanda and, with that intention, visits his fiancee's family house by the lake. Tensions rise when he is faced not only with Wanda's sisters but also with their mother's expectations.

The end of summer. A house by the lake outside the city. In one of the rooms, Marta and her husband, Tadeusz, who have a sexless and unhappy marriage go to bed. Trains passing by are heard from a distance. Then someone knocks on the glass door. The man at the door introduces himself, Snaut as the fiancé of her sister Wanda. They were expecting him the next day. He is thirty-five years old, behind him broken marriage, clinical depression, addiction to psychotropics and loss of work at the ground control of "Okecie" flights. He comes to his girlfriend's home to ask her mother for her daughter's hand. Already during the first conversation there is a conflict between him and Wanda's mother, an overbearing woman and full of worries about her daughter's fate. The topic of unpleasant conversation is his past.
|
Cheating Notes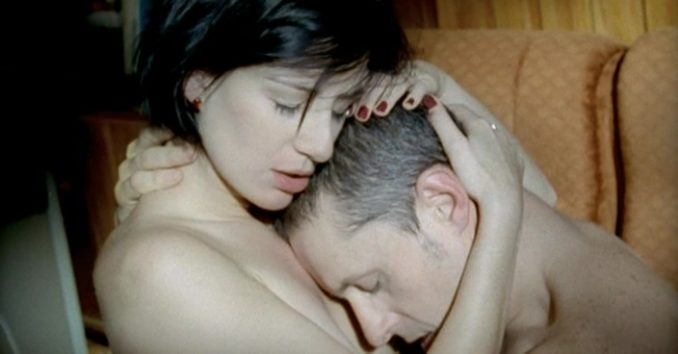 In the beginning of the movie, Marta tries to have sex with her husband but she gets rejected.
After a medical situation that involves the third sister of Marta and Wanda, Snaut (fiance of Wanda) kisses the crying Marta in the car (at 36:51 min). Marta kisses him back but pulls away after a few seconds. She comes inside the house and lays beside the daughter of her third sister. Snaut follows and lays on the other side of the daughter, puts his hand on top of Marta's and caresses it.
After some time, Marta and her husband visit Wanda and Snaut in their home. Marta explodes about something and she and her husband fight. I'm not sure but maybe she's also telling him about her make out session with Snaut in their fight.
Marta and Snaut drive to a far away cabin and have sex there (at 56:00 min). It' a good sex scene, quite erotic.
Watch Clip
More Info for Przemiany (2003)
Info + Torrent Download Link: Rutracker.org
---
---
---