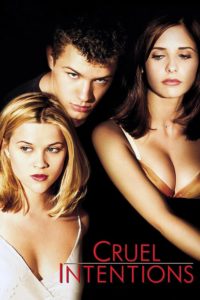 ---
Slaking a thirst for dangerous games, Kathryn challenges her stepbrother, Sebastian, to deflower their headmaster's daughter before the summer ends. If he succeeds, the prize is the chance to bed Kathryn. But if he loses, Kathryn will claim his most prized possession.
|
Cheating Notes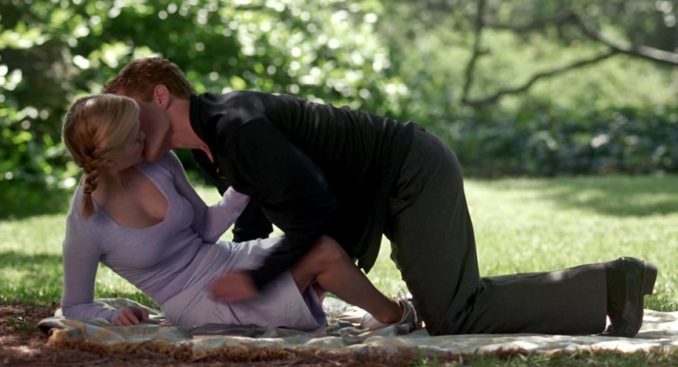 Sebastian successfully deflowers Annette (Reese Witherspoon), the new headmaster's daughter, but it takes him some time to do that. She has a boyfriend but he's currently backpacking through Europe.
The first time Sebastian is able to kiss Annette is when she is reading a book while sitting on a picnic blanket laid down on some grass field. She kisses him back but she pushes him away after coming to her senses.
Sebastian then comes to Annette's bedroom that night and after some heated talk between them, she changes her mind about not hooking up with him and kisses him. She takes him to the side of her bed and she unbuttons the upper portion of her pajamas, ready to make love to him, but he bails out.
Annette leaves the next day and Sebastian follows him to the station where they kiss. Then, they finally have sex in some room somewhere (maybe his aunt's place). Their sex scene is mostly headshots but you can see that Sebastian is really pumping on top of Annette. We see some of Annette's cleavage in the end shot but the rest of her boobs are pressed against Sebastian's chest and therefore hidden.
Watch Full Movie Online
---
---
---