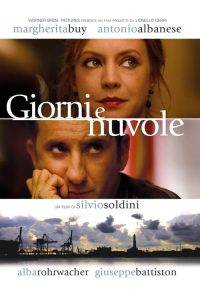 ---
Set in Genoa, the film concerns the financial struggles and emotional strain that occur after Michele loses his job. He and his wife Elsa are forced to give up their affluent lifestyle and cope with the tensions of moving into a smaller home, finding new work, and making sacrifices.

In this film about work and marriage by 'Bread and Tulips'director Silvio Soldini, a well-off Genoa couple has to face self-image, marriage, and work problems when their financial world crumbles. Right after Elsa (Margherita Buy of The Unknown Woman) passes her graduate exams in art history and her husband and friends give her a big surprise party to celebrate, the truth comes out. Michele (Antonio Albanese) reluctantly reveals to his wife that due to hard times, corporate restructuring, and his own stubbornness, he's been pushed out of the firm he co-founded with Roberto (Alberto Giusta) and hasn't been working or receiving a salary for months. They're in debt. Everything has to change now.

First off Elsa is furious at Michele for not telling her all this sooner. His judgment was that knowing would have made it hard for her to finish her graduate work, but now that she has to know, it angers her to have been lied to. Probably he was lying to himself, but he's forgotten that marriage is a partnership.

Neither Elsa nor Michele knows how to adjust. One night they go out to dinner with friends and Michele insists on paying, even though the bill is over $300. Again Elsa is furious. Later, she finds it impossible to speak frankly to her best friend, Nadia (Carla Signoris). It pains her to confront people now that one by one their status symbols are being removed. In the face of loss, there's the typical denial. Everything seems shaky.

Whether they're getting along or not, their beautiful apartment must be sold. Their maid, Daisy, must go to take a full time job, and they have to sell something to raise the money for her severance pay. Elsa has to give up her art restoration project--which was an adjunct to her graduate work and her passion but was unsalaried--and find a part-time job in telemarketing and in the evenings fill in as secretary to a shipping company boss. They haven't told their grown daughter Alice (Alba Rohrwacher) about any of this. Relations with Alice are painful because Michele doesn't approve of Ricky (Fabio Troiano), the boyfriend she lives with. Later he is to get down off his high horse when he learns Ricky's not such a bad guy. For now, they haven't told Alice.

Michele looks for work but has a hard time accepting offers that are, inevitably, all below what he's been used to. (This is another form of denial.) One day he's desperate to do something, anything. He takes a day job through an employment office delivering packages on a motorbike--and Alice sees him. So she finds out. Alice has previously used the money her parents had given her for the university to open a restaurant. It's doing fine, and she works there. Alice is torn between anger at Michele and serious concern for her parents.

Michele has failed to take what turns out to be the best offer he's going to get, so he falls into something utterly humble but somehow satisfying, because it's physical. He does minor rehab work with two of his former employees, Vito (Giuseppe Battiston) and Luciano (Antonio Carlo Francini), who were let go by his firm before he was. Signor Salviati (Paolo Sassanelli), the shipping boss Elsa secretaries for in the evenings, has a weakness for her and keeps flirting. His attentions are all the more tempting with things so rocky in her marriage, but she still resists--mostly. Michele gets increasingly depressed when Vito and Luciano get hired back in the shipping industry and he can't finish their rehab jobs on his own and no longer has their company. Now he doesn't even go to interviews and he has nothing to do but mope.

This little Italian film's hard lesson--that economic disaster can happen to anybody--comes at all too good a time for an American audience.

|
Cheating Notes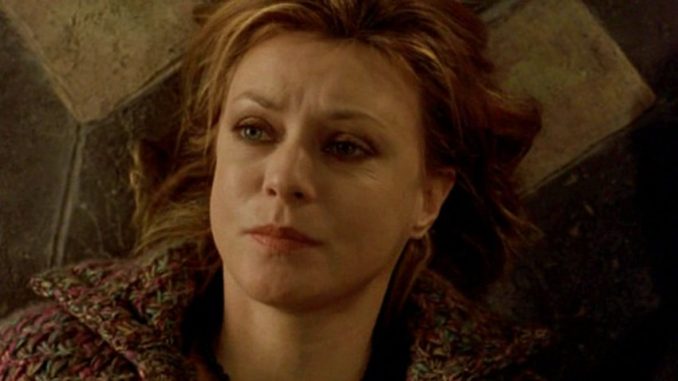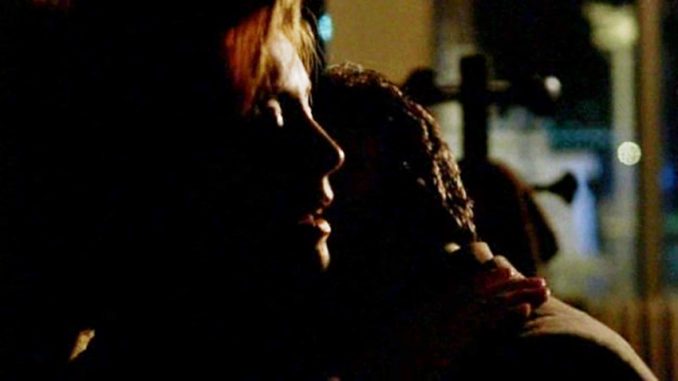 The shipping boss that Elsa secretaries for in the evenings has a weakness for her and keeps flirting. One night, he tells her that he closed a contract with a Hong Kong company and that they should go out and celebrate (1:30:30). She agrees, but before they could go out of the office, he starts to kiss her. When he stops and asks her if he shouldn't, she responds by kissing him back. They kiss for a bit, then the boss starts to go down to kiss her lower body. The scene cuts off, but it's safe to say that they have implied sex.
At 1:35:02, the wife wears a transparent nightgown and we see her boobs slightly through it.
Seeing the wife's struggles and frustration towards her husband as the movie progresses, it would really have been hot if her actual lovemaking with her boss was shown.
www.rsi.ch (needs Switzerland VPN)
---
---
---