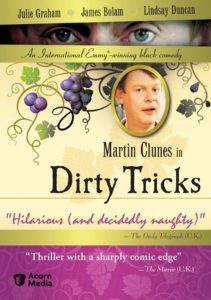 ---
Martin Clunes plays Edward, an English tutor at an Oxford language school. Seemingly charming and thoughtful, Edward is really a calculating liar and manipulator. A series of events triggered at a dinner party leads Edward down a very precarious and hilarious path.
|
Cheating Notes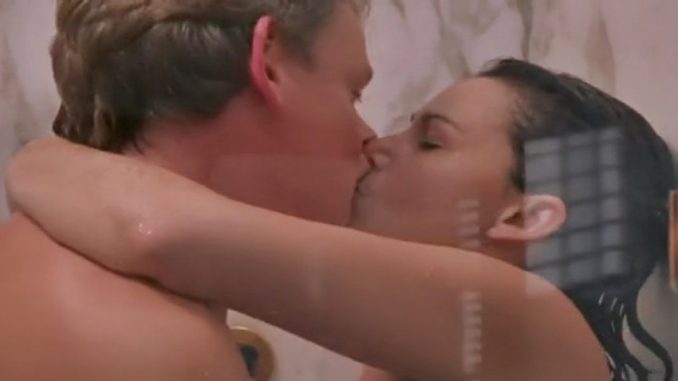 Martin attends a dinner hosted by his friend Dennis and his wife Karen. Karen gives him a lustful look and later enters the toilet room while he is inside it and starts making out with him on the toilet bowl. They get interrupted by Dennis' knocks on the door. Later, she continues teasing him while she's on top of the stairs but he can't do anything because her husband and the other guests are there.
Martin comes to the couple's place the next day and knocks on the door as soon as Dennis leaves for work. Karen opens the door but whatever lust she had the previous day is gone and she doesn't welcome him warmly. Later in school, she tells him that she likes him but they can't have an affair because she loves Dennis.
Dennis invites Martin to come over and have a drink with him. While they are drinking, Karen is lying down on the couch, making Dennis think that she's sleeping but her hand is inside her jeans and it seems like she's pleasuring herself. She gets more aroused when Martin seduces her with erotic words while pretending to answer Dennis' question, which makes her cum. Her oblivious husband mistakes her moan of pleasure for snoring.
Karen then leaves the two in the living room, saying that she's going to bed. But she actually just goes to the kitchen and hides in the floor cupboard and gives Martin a blowjob when he goes to the kitchen to get something. Dennis can clearly see Martin, but not his wife, from the living room and is talking to him, not aware that his grunts are because of the pleasure from the blowjob that his wife is giving him from behind the floor cupboard.
Dennis invites Martin to have a holiday with them and their friends in a resort. Karen doesn't seem to have a problem being half-naked while sunbathing in front of Martin and their other friends. When he finds his chance, Martin fucks Karen in the shower, making her scream and moan loudly.
Martin waits for Dennis to leave work and comes knocking on Karen's door again. This time, she receives him positively and they start having sex on the edge of the bed, with her sitting on his lap and riding him hard. Her husband returns and asks her about something from outside the bedroom. She tries to answer him without refraining from fucking Martin so he notices her moans and asks her what she's doing. She tells him that she is just doing her exercise.
Summary
HOT.
---
---
---