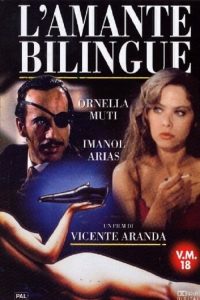 ---
A highly sophisticated as well as passable -though no accomplished- work by Vicente Aranda, being based on a notorious novel. Intense and ironic comedy/farce/drama about an ¨Amour Fou¨ and jealousy that lead to tragic consequences. A solid film dealing with jealousy, obsessed love, passions, treason, sexual intrigues, and extraordinary acting by the main cast; being sometimes slow-moving, but also steamily entertaining. Concerning a deep love story that transformed a man of lower class called Juan (Imanol Arias). He is a person of humble origin who at an exhibition about ¨the trial of Burgos¨ meets a wealthy and beautiful woman named Norma (Ornella Muti). In spite of class differences, they get married, but their marriage fails, probably because Norma is a sluttish and crude, domineering woman who has affairs with several lovers: a shoe-cleaner (Javier Bardem), among others. Then, when she leaves him, Juan carries out a mental transformation, developing a double personality: one, as a well-dressed gypsy called Juan Faneca and two, as a street beggar with scars and wearing a mask. However, his ploy backfires and he remains fixated on Norma. Meanwhile, Juan begins a torrid affair with the next-door woman (Loles Leon) .
|
Cheating Notes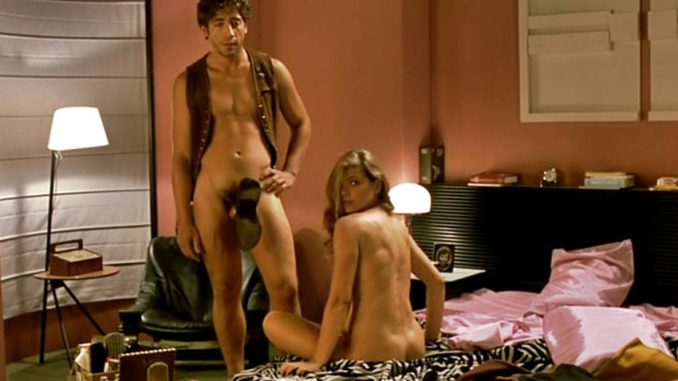 At the beginning of the film, Juan comes home and finds Norma (Ornella Muti) naked in the bedroom with a shoeshine boy (Javier Bardem).
Norma leaves Juan and he becomes an accordion-playing beggar with a split personality. His other personality, a well-dressed gypsy, introduces himself to Norma as her husband's friend. Norma doesn't recognize him because of the physical transformations on his face because of getting beaten up. Long story short, she has sex with him, and after their lovemaking, she asks him: "Are you glad to have cuckolded your friend?"
---
---
---