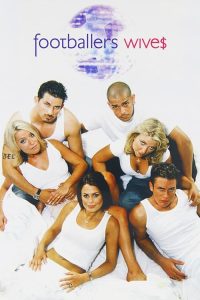 ---
Drama series about the women married to members of Earls Park football team. Ian (Nathan Constance) gets offered a place on the first team, while his wife Donna (Katherine Monaghan) tries to track down the son they gave up for adoption nine years ago. Glamour model Chardonnay Lane (Susie Amy) and resident heartthrob Kyle (Gary Lucy) are looking forward to their wedding. Earls Park announces a new signing who is a threat to the team's current Captain Jason (Christian Solimeno) and his scheming wife Tanya (Zöe Lucker). From the third series onward, the primary focus was on a complex love triangle between Tanya Turner, Amber Gates and Conrad Gates.
|
Cheating Notes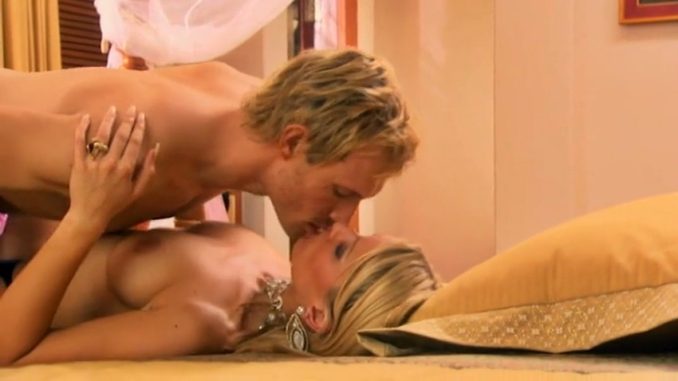 Note: If you want the raunchiest cheating scenes with proper nudity, go to Season 3, Episodes 1 and 3.
S01 E07
Donna, Ian's (black dude) wife, cheats with the new Italian player (32:02). They kiss and start having sex in the kitchen but the scene cuts off.
Tanya, wife of team captain Jason, has sex with Frank,  the club's co-owner (48:59). She rides him on the bed, non-nude.
S01 E08
Donna briefly kisses the Italian player and then she pulls away (17:20).
Frank tries to fuck Tanya at her home at the end part of the episode but she rejects him. Her husband arrives and sees the commotion. She will sue Frank for attempted rape in the next episode.
S02 E01
Donna comes to the Italian player's house after telling her husband that she needs some time on her own. She kisses the Italian (24:32) and has implied sex with him.
S02 E02
At the end part of the episode, Donna and the Italian player start having sex on the couch right after her husband leaves the couple's home. Her husband comes back to get his wallet and catches them in the act.
S02 E03
At the beginning of the episode, the last scene from the previous episode is continued. The Italian player gets off Donna and he and her husband have a fight.
S02 E04
Tanya cheats with Darius, a new young player on the team. She dines with him, kisses him on the couch (28:16) and has implied sex with him. Her relationship status with her husband is complicated at this point.
S02 E05
Tanya sneaks Darius into her home and fucks him in the bedroom (33:34) (non-nude). Her husband knocks on her bedroom door (their relationship status is still complicated at this point so they don't sleep together in the same bedroom). She tells him to go away.
S02 E06
Tanya and Darius start petting in the pool (10:06), but her husband arrives so Darius has to hide in the steam room.
S03 E01
Jason died and Tanya marries Frank. She cheats on Frank with Conrad, a new addition to the team. She fucks him at 48:50 but while they're in the middle of it, Amber, his wife, comes in, not to confront them but to join them. Apparently, she and Conrad are in an open relationship. Tanya is shocked and doesn't want to have a threesome though, so this pisses Amber off. This is the raunchiest cheating scene so far, with nudity.
S03 E02
Tanya tries to fuck Conrad in the team's dressing room (43:57). They start kissing but are interrupted.
S03 E03
Tanya fucks Conrad while they're flying in a private plane (34;33). A hot cheating sex scene with nudity.
S03 E04
Tanya fucks Conrad at her place because Frank doesn't want her to go out (8:27). Kissing and then implied sex only.
---
---
---