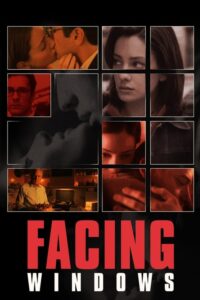 ---
Overburdened and stuck in a greying marriage, Giovanna takes to caring for a Jewish Holocaust survivor her husband brings home. As she begins to reflect on her life, she turns to the man who lives across from her.
|
Cheating Notes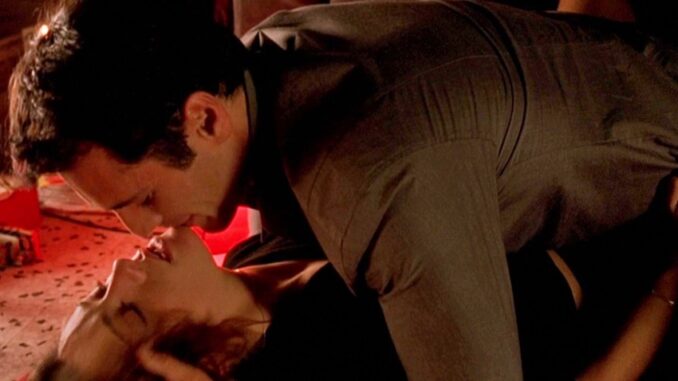 The wife has sex with her husband at 17:38, the only time that we get a glimpse of her boobs.
At 1:04:50, the wife kisses her handsome but nerdy neighbor at the park. He is trying to express his feelings towards her but couldn't put them properly in words, so she helps him by initiating the kiss herself.
At 1:16:20, the wife and her neighbor start making love in his living room. While they are petting and making out on the floor (both still clothed), he tells her that he has been fantasizing about her for the longest time, and now he can't believe that she's there and he can kiss her on her mouth, her face, etc.
The neighbor also tells the wife that he has been watching her day after day and she has become an obsession for him. Well, this could be a wrong move on the neighbor's part, as now, maybe she's contemplating that he's a stalker, much more than her who was also watching him a lot but she didn't tell him that, and has lost a little bit of interest towards him. Remember guys, obsessing over a woman and stalking her are beta male characteristics and will repulse a woman instead of attracting her as this breaks her own fantasy of the guy being unattainable for her.
The neighbor still won't stop yapping about how he's so into the wife and finally, he delivers the final nail to the coffin when he mentions the window that he's usually observing her from. She stands up and goes to the window and looks outside. She sees her family in her own place across the street. They are happy while conversing with each other. Finally, she also sees a vision of herself gazing at her from her own window. And now feeling guilty, and also probably not horny towards the guy anymore because he revealed his beta self, she decides not to fuck him anymore and comes out of his apartment.
Watch Full Movie Online
With English subtitles.
---
---
---