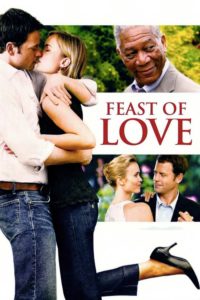 ---
A meditation on love and its various incarnations, set within a community of friends in Oregon. It is described as an exploration of the magical, mysterious and sometimes painful incarnations of love.
|
Cheating Notes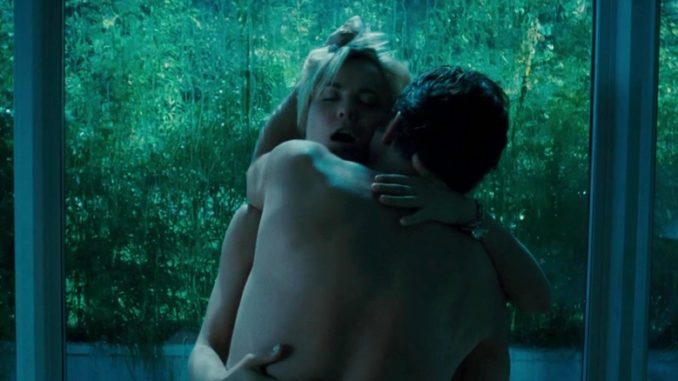 Bradley's wife cheats with a woman
After Kathryn's (Selma Blair) softball game, she, her husband Bradley, and their friend Harry hang out in a bar. Jenny, the pitcher from the opposing team introduces herself to them and sits on their table.  She sits beside Kathryn and gently runs her hand over her leg when she excuses herself to pick a song on the jukebox. When she returns, she starts hitting on Kathryn. Kathryn whispers her phone number to Jenny's ear. Bradley is completely clueless that his wife is getting picked up by a woman just beside him. Harry notices it, though, but he doesn't say a word about it.
In the following days, Jenny calls Kathryn. They meet and have sex (we only see a brief scene of that, they are both naked in bed and make out a bit). Kathryn leaves Bradley during her birthday dinner and decides to be with Jenny.
Bradley moves on to Diana
Bradley meets Diana (Radha Mitchell), a real estate agent, when she comes for coffee in his coffee shop. She actually has a lover, David, who is married and has a kid.
Bradley and Diana hook up and we see them have sex. However, Diana does not tell him about David and she still fucks him even if she's already with Bradley.
Bradley asks Diana to marry him. She tells this to David (after having sex with him). David is okay with her having a boyfriend but he's not okay with her getting married, especially when she doesn't really love the guy and can't be faithful to him. They have a fight and David says that it's over between them. Diana marries Bradley.
Diana and Bradley attend a party of some friend. There, Diana meets David again, who is with his wife. David's wife approaches Diana, telling her that she and her husband bought a house from her (This is how Diana and David met and started their affair). Diana is wearing David's shirt at this time. David's wife notices it and excuses herself.
David divorces his wife, partly because she discovered his affair with Diana, but I guess their marital problem is already going on for some time. Diana meets up with David, they talk and then kiss. Diana leaves Bradley after that to be with David. It turns out that David is the one that she really loves, and now that he is divorced, then they can finally be together.
Final Thoughts
The hot Alexa Davalos also contributes sex and nudity in the film.
Watch Feast of Love (2007) Online
---
---
---