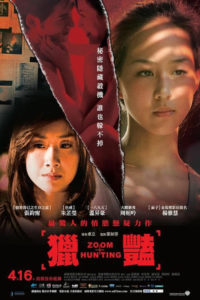 ---
Ru Yi and Ru Xing are sisters staying together in a flat. Ru Yi works as a fashion photographer while Ru Xing is a novelist who is rushing to finish her novel in time but is suffering from writer's block. One day, Ru Yi accidentally takes a photo of a couple (Wen Sheng Hao & Chou Heng Yin) making love in an apartment in an adjacent building. She informs Ru Xing about it and soon Ru Xing gets inspired by it and starts writing her novel based on it. Ru Yi comes across the woman in a shopping center a few days later. She is with her daughter and with her husband, who definitely isn't the guy that she was making love with in the apartment a few days ago. One night, Ru Yi witnesses a fight from the apartment and takes photos of it. When she enlarges the photographs she thinks that her sister maybe involved in the fight but the images aren't so clear. She begins to feel suspicious of her presence in the room. She confronts her and soon the truth shall be revealed...
|
Cheating Notes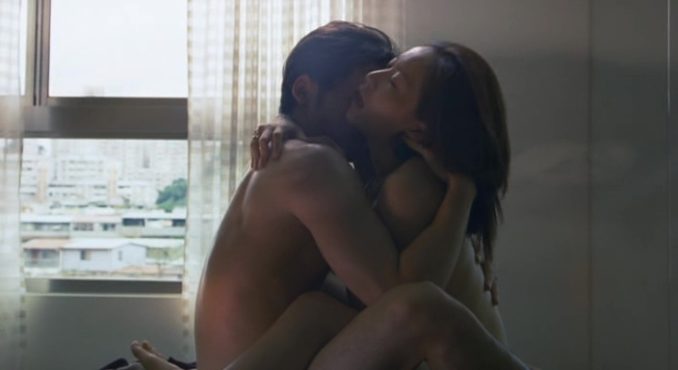 Ru Yi accidentally takes a photo of a couple making love in one of the apartments in the building across her place. We see snippets of the couple's lovemaking during flashback scenes throughout the movie. At one point, the woman is shown fully naked while on top of the man. It's strategic nudity but a part of her boob may have been exposed really briefly. Ru Yi finds out later that the two lovebirds are married to different persons. She specifically sees the woman with her daughter and her husband in the shopping center and she follows and takes photos of them up to their place of residence.
Later, copies of the photos are sent to the guy and he and the woman have an argument about it. Their argument ends up with the guy forcibly fucking the woman from behind in a standing position. The woman ends up liking it though and it brings a smile on her face at the end of it.
More Info for Zoom Hunting (2010)
---
---
---