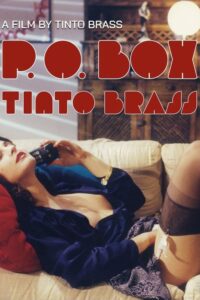 ---
This film is a series of letters, photos and video cassettes which women often send in to certain newspapers. By visualizing their story-telling (the name given by the psychologists to their fantasies) the film portrays the confessions, the secret longings, the adventures, recollections, dreams, desires and fantasies of these women. It is an open secret that most women dream of forbidden affairs, secret lovers and hasty encounters but when it comes down to it they lack the courage to pursue their dreams.

Looks
Milena makes love to her boyfriend Dario on the beach of Ostia, with the involuntary complicity of another couple who watches them eagerly.

The condom
Guido finds a condom in his wife Elena's purse. She makes excuses to him, but she actually really is a working girl at a brothel. One night, her husband comes to visit the brothel and chooses her service for the night.

The panties
Set in the amphitheater of Sutri : Elisabetta, a provocative girl, offers a breathtaking stripshow to a young Japanese tourist who immortalizes the impromptu show with the telephoto lens of his camera.

Homemade Video
Renata and Piero, Maria and Mario are two couples who like to make amateur erotic videos. They meet first in the certified ads of an adult magazine and then in person.

The Phone Call
Rossella initiates phone sex with a stranger on the phone and then lets her husband Gianni finish the job when he comes home from work.

Meetings
To tell about the world of swingers, here are Francesca and Paolo, a young couple practicing this habit.

I Lost You
Filippo loses in gambling and to pay off his debt, his beautiful wife Ivana grants herself to his two creditors. She derives pleasure from it and invites him to "lose" again.
|
Cheating Notes
---
---
---