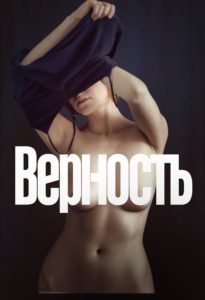 ---
Lena is a talented midwife and gynaecologist, her husband Serezha is an actor at a provincial drama theatre. They are close and gentle with each other, but there is no sex. Lena suspects that Serezha has an affair, but she worries quietly and does not reveal her jealousy. Instead of sorting out her relationship with her husband, Lena starts to betray him with chance acquaintances. Gradually Lena's parallel life gets out of control and changes her original life.
|
Cheating Notes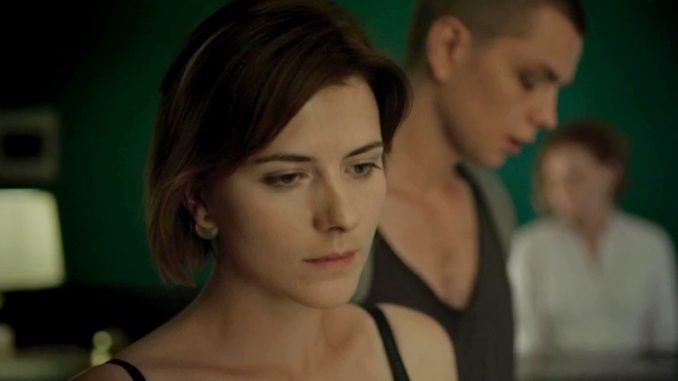 Even if Lena is not sure yet that her husband is cheating on her, she already starts revenge cheating on him.
Lena goes to a bar near a beach. A young guy hooks up with her. They talk on the beach where he makes the move by kissing her. She kisses back and tells him that she doesn't want to do it there so they transfer to an inn. They have sex in one of the rooms but he fucks her quickie-style so she isn't too happy.
Lena gets in a car accident while tailing her husband. A customer in the auto shop where she left her car for repair offers her a ride. They start having sex in his car. They move to the beach area and have sex on the sand. Someone sees them. The guy runs away while Lena gets apprehended by the cops. They let her off after some talking.
Lena finds out that the guy is the husband of one of her patients. He talks to her inside her clinic, probably apologizing for running away earlier and then starts forcing himself on her. She refuses, of course. I mean, he is a selfish prick who left her at the mercy of the cops and now he wants to get some more, expecting she isn't turn off at all by his cowardice and selfishness? What an asshole.
Lena's co-worker in the clinic gives her a ride towards the place where she suspects her husband and his lover are. After that, they go to his place, have some drinks and then he tries to kiss her. She doesn't kiss back and moves away.
Lena masturbates beside her sleeping husband and gets interrupted when he turns around and puts his arm around her.
Lena's husband finds her sexy pair of panties which she had been using when fucking other men. He confronts her about it, makes her wear it, and they have sex inside the bathroom. The couple's sex scene here is a lot hotter than her cheating sex scenes with the other men.
Not sure if Lena's husband really cheated on her as there are no scenes to show it, maybe it's mentioned in the dialog.
---
---
---