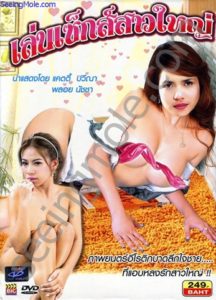 ---
Chaba, an attractive woman with some Spanish blood in her, is the object of desire of men in the market. But she is suffering because her husband often hits her in public. One day, Dang, a gangster with a good heart, notices Chaba being hit by her husband. He rescues her and roughs her husband up. Chaba, however, takes the side of her husband against Dang. Her husband, meanwhile, doesn't change how he treats her even if she sided with him. The whole thing happens again on another day but this time, Chaba decides to repay Dang (with sex) when her husband still doesn't change the way he treats her. The two eventually fall in love.

Meanwhile, Dang has a girlfriend named Ploy. After he started having a secret affair with Chaba, he begins to spend less time with her. Jod, Dang's fellow gangster, partner and friend, takes this opportunity to get Ploy to have sex with him in her moment of weakness because he has been in love with her for a long time. He drinks with her and takes her to a hotel where he makes love to her. When Ploy wakes up in the morning, she gets mad at Dang for taking advantage of her and tells him that she won't leave Dang.

Follow the hearts of two men as they fall in love with women who they aren't supposed to fall in love with.

|
---
---
---