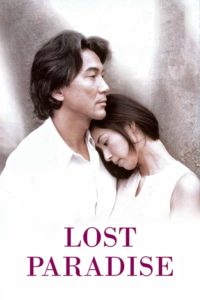 ---
Rinko, the wife of an easily irritable, reputable doctor and Shoichiro, a veteran newspaper reporter have made choices in the course of their lives so that their future seems to have been fully established. Both are stuck in a little job that appeals to the imagination and a blissful marriage. Everything changes on the day they meet by chance and fall in love immediately. Together they find the passion no longer present in their marriages. The fire in their hearts has been extinguished and has given way to chill. They forget all grayness in each other's arms and the more often they come together secretly, the stronger their desire becomes. The hours they can not spend together seem like days. However, the intrusive moral laws of Japanese society do not offer a place for their passion. With every kiss, the shame increases, after every banned love night the blame is greater again, until they finally have only one way left to be together.
|
Cheating Notes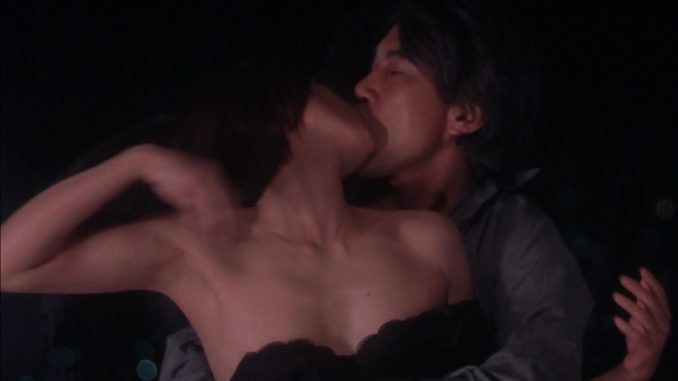 "You're so proper yet you have so much lust." - Lover to the wife
The wife and her lover are already in an affair when the movie begins. They take an overnight trip, making an excuse to their spouses, and have sex in the hotel room that they stayed in.
At 31:00, they meet in a hotel room to have sex. They suck each other's nipples alternately.
At 35:45, they have sex in an outdoor spa.
At 52:25, they meet again in a hotel room. The wife's stepfather just died and she is initially not in the mood for fucking so she just gives her lover a blowjob. She gets horny though, so she still ends up having sex with him.
At 57:13, the husband tries to have sex with the wife but she refuses. Based on their dialog, it seems that she hasn't been having sex with him for some time now. He forces himself onto her. She resists hard and runs away. Poor husband.
At 1:04:28, the wife and her lover have sex in the new place that they get for themselves.
At 1:06:30, the wife's husband tells her that he knows about her affair through a private detective. He says he won't divorce him as revenge.
At 1:12:00, the wife shows her lover the detective's dossier on their affair. He carries her to the bed. They make out and have implied sex.
The lover's wife also tells him that she knows about his affair and offers a divorce.
At 1:41:35, the wife and her lover have sex, but she has already left her husband and he is in the process of leaving his wife at this point.
At 1:50:12, their naked bodies are entwined while they sit and make out on the bed. They have sex for the last time.
More Info For Lost Paradise (1997)
---
---
---