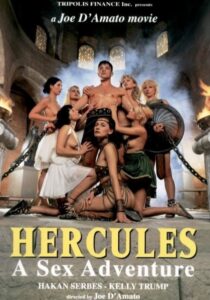 ---
Zeus, the mightiest of the Greek Gods, takes on the form of King Creontes and warns his human son Hercules about falling in love with his daughter Megara: Hera, Zeus' wife, will not allow the union. Naturally, it is too late.
More Info: IMDB
|
Cheating Notes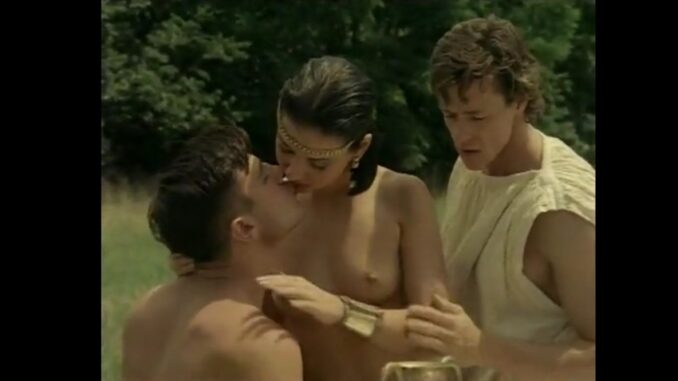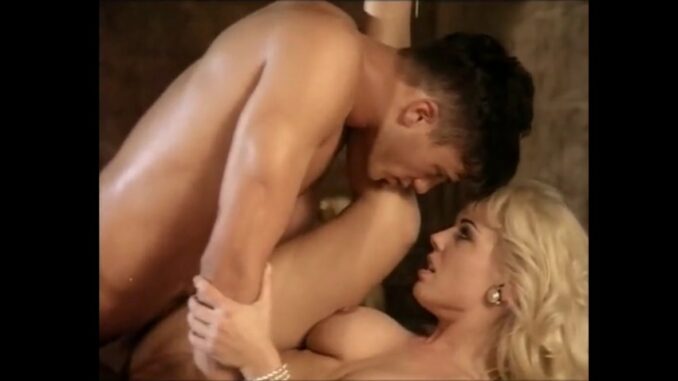 50:40 Hera, wife of Zeus, has a threesome with Hercules and his friend to distract them from stealing a golden apple. This fruit is needed to break a spell cast by Hera over her daughter Magara, which makes her uninterested in sex or something.
IMDB Review
Foster as Zeus and Kelly Trump as Magara, a king's daughter, are prominent in support of Hakan, with Trump sending Herc on a quest to steal a golden apple from Hesperius's garden, in order to break a spell cast by Hera over her. Herc also needs the help of Samson, played again by Gun. The duo teamed up in "Samson in the Amazon's Land", likely shot back to back with this opus.
When they get to the garden, Hera shows up and treats them to a d.p., no better way for two overworked Euro trash cinema studs to get to know one another intimately. Then Samson keeps Hera busy while Herc runs off with the golden apple. He dutifully takes it to Magara and Kelly humps him as a result.
Funniest moment is when the king eats the apple and gets a boner underneath his golden cape. All this nonsense is an excuse for endless anal sex, ending the feature with Kelly's facial.
Watch Full Movie Online
---
---
---