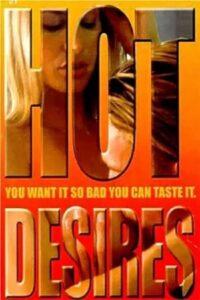 ---
A body being bagged up is the opening for this erotic film from Mike Sedan, but the first sex scene is of a steamy, in more ways than one, shower scene of couple, Cori (Kara Styler) and Scott (Eddie Jay). In Hawaii for a business meeting they meet up with another couple, Maggie (Christen Kowalski) and Vic (Christopher Kelly) along with associate, Crystina (Naomi Nektare). The film is actually the investigation into the preceding events that led to the death of a certain character. No doubt, the sexual appetite of the main players has a lot to do with it.

Cori is particularly active when Scott prefers to concentrate on the business figures rather than Cori's comely figure and the other women mix and match also. The sex scenes are steamy and quite erotic at times, spoilt by the over-enthusiastic camera-work but mainly by the loud music. There is no lesbian scene but the closest we get to one is when two of the women are on a boat and one of them rubs suntan lotion onto her naked body while the other looks on.

|
Cheating Notes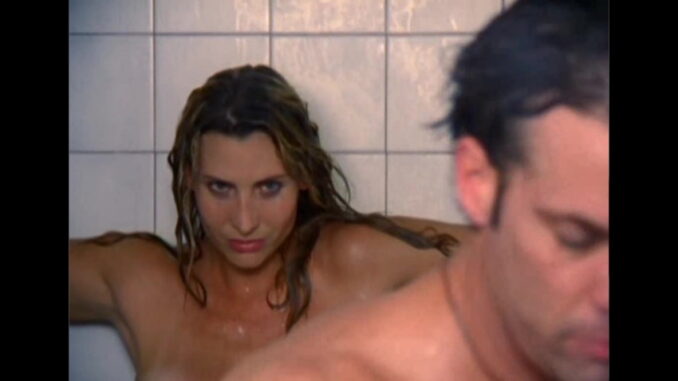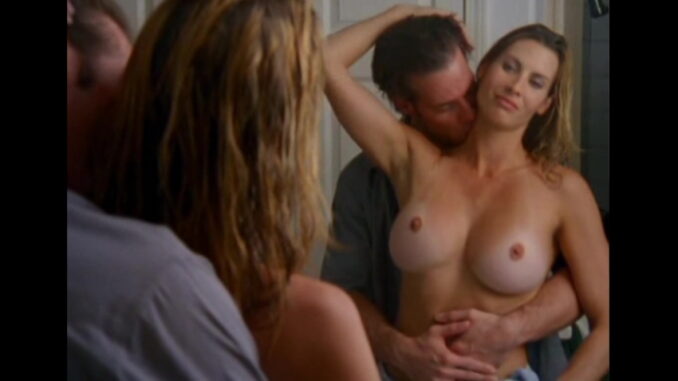 Cori, along with the other wife Maggie,  meets the surfer halfway through the movie and is already attracted to him, but she controls her desire and has no intention of cheating yet. She goes yachting with him and his friends. The surfer's friend bangs a chick on the yacht in front of her and she gets horny watching, but she is really controlling herself not to cheat so she doesn't fuck the surfer, she just gives him a peck on the cheek after he drives her back to her hotel. When she comes up to her room, she finds evidence of her husband's infidelity on his coat (Crystina's panties, purposely put there by Crystina herself). This gives her the reason to fuck the surfer.
At 56:38, Cori runs to the hotel's kitchen where the surfer is after having an argument with her husband. She hugs the surfer and tells him that she needs a 'friend' at that moment.
At 59:23, Cori fucks the surfer beside a campfire on the beach at nighttime. A few moments after fucking him, she crawls back to her husband's side on their bed and cuddles with him. He says sorry for what happened earlier and asks her how she feels. She answers, "Like a new woman...", which of course, is a reference to her just getting fucked by the new guy.
When Scott wakes up in the morning, he finds that his wife has already left and has left a note stating: "Gone out, experiencing paradise! Have a good golf game." Of course, by paradise, she means achieving heavenly orgasm with the surfer. After that, we see Cori scuba diving naked with the surfer, then having sex with him inside a room beside the beach.
Watch Full Movie Online
---
---
---