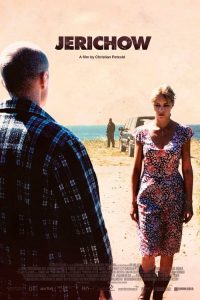 ---
In a small town in Northern Germany, a penniless German veteran is offered a job as a deliveryman by an alcoholic Turkish entrepreneur, through which the former meets the latter's wife.

The dishonorably discharged Afghanistan veteran Thomas returns to his home village of Jerichow. Ali, a local Turkish-German businessman, owner of a snack-bar chain, hires him as a driver. That's when Thomas meets Laura, his Turkish boss's young and attractive wife. A classic love triangle is born, unfolding in desolate northeast Germany, where thick forests suddenly end on cliffs overlooking the Baltic Sea. Caught between guilt and freedom, between passion and reason, the protagonists have no hopes for fulfillment of their dreams.
|
Cheating Notes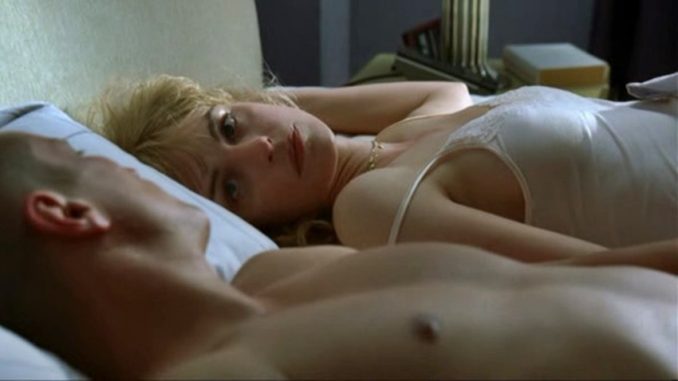 During a beach picnic, the husband makes the driver dance with his wife (28:41). When he gets a bit far from them, the driver kisses the wife. She kisses back a bit before pulling away and telling him what a damn nice friend he is.
The wife and the driver carry her drunk husband into the bedroom and then they say goodbye to each other in the hallway (33:57). The wife is staring at the driver so he kisses her. She responds positively and they start fucking on the floor (non-nude), and are interrupted when her husband calls her.
The wife comes to the driver's place (59:50). They kiss and have implied sex.
---
---
---