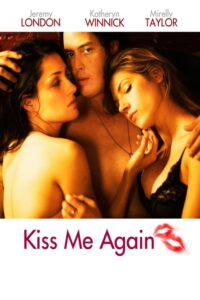 ---
A married couple decides to test the boundaries of their relationship with a seductive Spanish woman. When an unlikely relationship ensues, all three are forced to rethink their definition of love.

Unintended consequences, Pandora's box, the genie out of the bottle. Julian and Chalice are married three years, affectionate and happy. He teaches at a store-front college, she counsels at Planned Parenthood. Their Lower East Side flatmate is Malika, Chalice's long-time friend who's bisexual. Julian is attracted to a student, Elena, but steps back from an affair. He hatches a plan to convince Chalice to engage in a ménage à trois; she's reluctant, then willing. Julian brings Elena into the picture without telling Chalice he already knows her. Meanwhile, Malika has her own response. Against a backdrop of trouble at Julian's college, emotions roil. How many ways can this go wrong?
|
Cheating Notes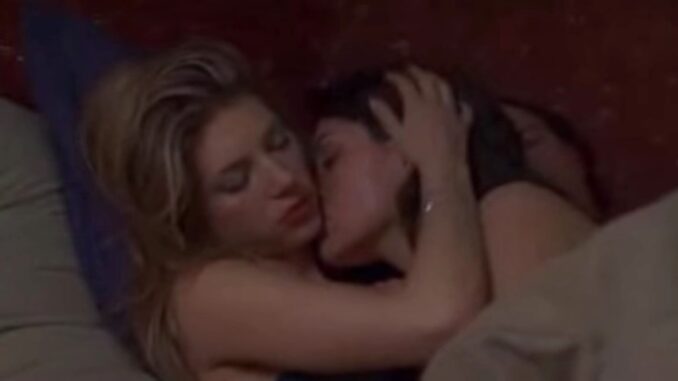 Married couple Julian and Chalice have a threesome with Alice, Julian's student, at 52:45. Julian didn't tell Chalice that he already knew Alice, that he's attracted to her, and already made out with her at a park. Chalice also falls for Alice and calls her after their threesome. She sees her behind Julian's back and makes out with her at 1:06:38 in her living room. This, despite telling Julian before they engage in swinging that their rule is that they shouldn't do anything behind each other's back.
At 1:11:04, Chalice and Alice are seen in a bathtub together in a post-sex dialog. Chalice tells Alice that they should bring Julian back in. So they do that, and they have a threesome with him again at 1:12:05. However, Julian feels out of place in this session because the two women spend more time having sex with each other than with him.
Watch Full Movie Online
---
---
---