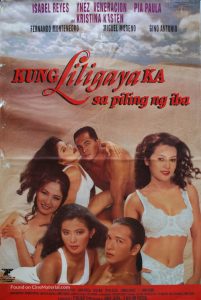 ---
Kier impregnates Espher, the best friend of his girlfriend Ruth and flees their village to escape his responsibility. Espher kills herself. Samuel, Kier's older brother, eventually marries Ruth, but he is impotent and Ruth commits a transgression by sleeping with Elias, Samuel's ex-convict friend whom he lets stay in a hut beside the couple's house. Kier comes back, with his girlfriend Salome in tow. Salome, who is bored with provincial life and is a free-spirited woman, tries to seduce Elias but gets rejected. Kier wants to get back with Ruth but also gets rejected.
|
Cheating Notes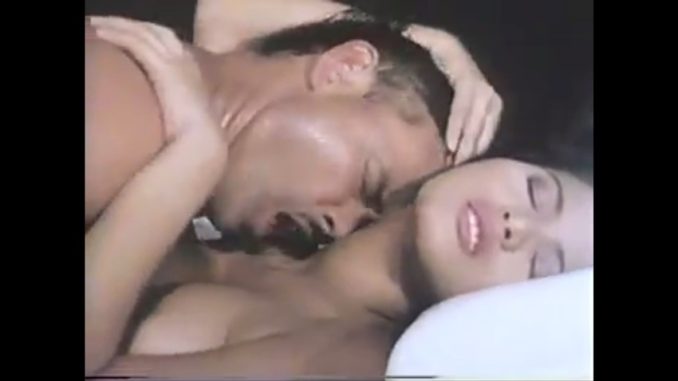 At 54:40, Ruth is massaging Samuel (they are not married yet at this point) but in the distance, Elias is kinda seducing her while he is taking a bath naked in an outdoor bathroom. She looks seduced.
Samuel proposes to Ruth and they get married (57:12). They have their honeymoon but Samuel comes prematurely, leaving Ruth unsatisfied.
Kier comes back to the village with his girlfriend Salome. She's a cheap one. She immediately flirts with Samuel on the couch when Kier introduces her to him (1:05:45).
Kier goes out to look for a job. Salome gets pissed and is bored. She seduces Elias by taking a bath naked in front of him in the outdoor bathroom while he pumps water from the well for her (1:09:02). He doesn't bite because he doesn't like her (well, she's a cheap one). He likes his pal Samuel's wife more.
Salome comes inside Elias' hut one night and tries to seduce him (1:12:58). He rejects her. Ruth sees this and hides outside the hut, and when Salome returns back to her hut, it's Ruth's turn to come inside Elia's hut and seduce him. He doesn't reject her and they have sex.
Salome goes at it one more time and tries to seduce Elias again while he is repairing a truck. This is after he sees Kier and Ruth having an emotional talk. Elias lets her kiss his body for a bit, but eventually pushes her away. Kier arrives, notices Salome's panties hanging on a bamboo wall and confronts her.
Watch Full Movie Online
---
---
---