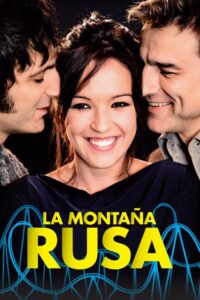 ---
Three childhood friends meet again many years later, a woman and two men. A triangle. In one corner, sex, in another, love, and in the middle ... the protagonist in a mess. A romantic and sentimental comedy about sex, love and its many complicated combinations.
|
Cheating Notes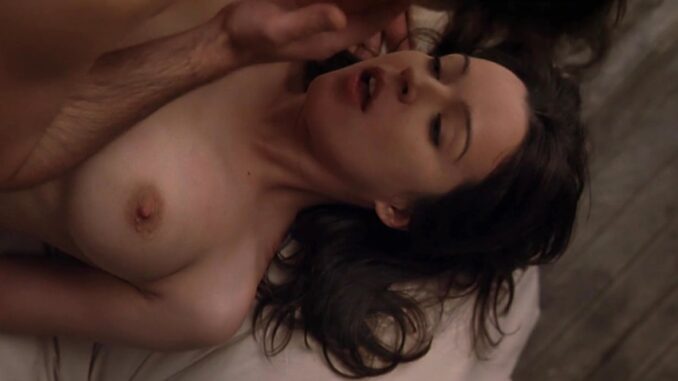 The chick reunites with her two childhood friends. The first guy is now a show host and the second guy is a stage performer. She sleeps over at the host's place after drinking on the night of their reunion and has sex with him in the morning (21:54). He cums early so she isn't satisfied. Nevertheless, she moves in with him and they become officially a couple.
The chick comes to the performer's place, not really to fuck him. But he does his moves on her, so she gets seduced and has sex with him (39:16). Unlike the host, who is now her boyfriend, the performer lasts longer, and hence, she is sexually satisfied with him.
Right after fucking the performer, the chick goes to dinner with her boyfriend. He notices that her hair and make-up is a bit disheveled, not knowing that the cause of it is because she had sex with the other guy. That night, she is feeling guilty and restless so she forces her boyfriend to have sex with her to try to wash away her guilt (46:55).
The chick visits the performer at his place. She comes there, initially talking about her infidelity towards her boyfriend, but still ends up fucking the performer anyway (49:35). She rides him hard and moans hard. After that, there's a brief pumping scene between them, but only the guy is visible, and then a scene where she is naked on the couch while they are talking/kissing.
The chick tells her boyfriend that she will go to Paris with her fellow musicians, but she's actually going with the performer. She and the performer fuck on the train (54:55). A few scenes after that, there is a scene where she seduces him and has foreplay with him right after she got off the phone with her boyfriend. There's also a brief sex scene of them at 1:03:31.
After some drama among the three, the performer decides to leave while the chick and the host continue being together. At 1:30:46, the chick visits the performer to talk to him about something. He tries to kiss her but she rejects him, and when he tries a few times again, she slaps him. He slaps her back, which makes her horny, so she kisses him and has implied sex with him.
Summary
The main actress is hot, and so are her sex scenes with the two guys (especially with the second guy she's cheating with).
Watch Full Movie Online
---
---
---