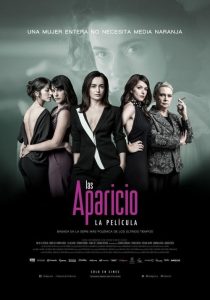 ---
Three generations of women share a strange family tradition: all widowed in extraordinary circumstances; all give birth only to girls. This is the film based on the television series.
|
Cheating Notes
An affluent clan's brown manservant gets a taste of two of their women. One has a lesbian partner while the other has a boyfriend/husband.
At 36:00, the lesbian chick seduces the servant in his quarters. They are already kissing on the bed and then she changes her mind and stops.
At 1:04:18, the chick with the boyfriend/husband has sex with the manservant in the stable. He kisses her first. She is saying no but when the kiss happens, she engages. He licks her boob. Earlier at 42:06, she fantasized about having sex with him while doing yoga.
The lesbian couple has sex at 1:15:23. The chick with the bf/husband will also have sex with her partner several scenes later.
---
---
---