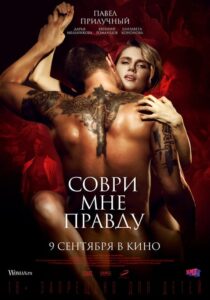 ---
A couple in love spends time away from civilization. The sudden arrival of the younger sister first, and then the girl's ex-boyfriend, violate the country idyll. Each of the heroes has his own plan for this weekend, and together they become hostages of the situation and participants in cruel psychological games. Falling in love gives way to passion, and innocent flirting causes jealousy and can lead to mortal danger.
|
Cheating Notes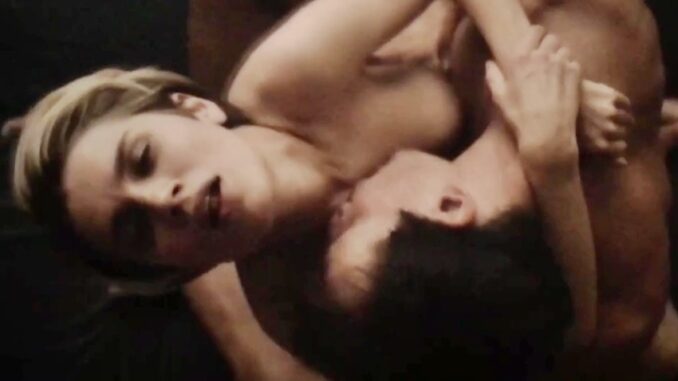 The couple spends time alone in a nice, remote vacation house, they have sex, etc. The girlfriend's little sister comes, disrupting their solace. She and the boyfriend get attracted to each other, they kiss, and then they have sex, or tries to, because they are just only warming up in bed when the girlfriend comes in, pulls her little sister's hair out, scolds her and teaches her about trust, loyalty, and the like. We then get a flashback dialog between the couple suggesting that the girlfriend might have told her boyfriend to purposely seduce her little sister so that she can humiliate her when she catches them in bed and deal her the said lessons.
The next day, the girlfriend's ex-boyfriend arrives. He's the muscular, dominant type (although the current boyfriend is also a jock-type and has muscles of his own) and looks to be an asshole. The little sister is smiling because she may have the chance to turn the table on her older sister and ask her what she said about trust and loyalty if her ex-boyfriend starts seducing her and snatch her from her boyfriend.
The ex-boyfriend's seduction begins when he and the girlfriend get alone for a while in the patio while having a drink. He caresses her hand and tries to kiss her. She looks like she is about to willingly receive his kiss when her boyfriend comes in, disrupting their moment by whistling.
We see flashbacks of the girlfriend and her ex-boyfriend having sex as recalled by him.
During a picnic in the woods involving the four, the girlfriend extends her legs towards her ex-boyfriend. He discreetly caresses one of her feet, which she allows while meaningfully looking at him. Her boyfriend who is beside her doesn't notice it.
When they get back from the picnic, the ex-boyfriend grabs the girlfriend's boobs from behind as soon as her boyfriend gets out of the room. She objects initially, even slapping him, but ultimately, she can't resist his animal charm and so she lets him fuck her while she's sitting on the edge of the dinner table.
(Spoiler) There's a plot twist in the end. Apparently, the girlfriend, her little sister, and her ex-boyfriend conspired to fuck over his boyfriend (I don't know why) and planned all the things that happened.
Watch Full Movie Online
---
---
---