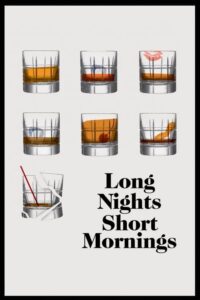 ---
An examination of the romantic life of a young man in New York City and his sometimes fleeting, sometimes profound experiences with the women he encounters.

James breaks it off with Katie, but feels bad about it. He doesn't like hurting people. At least he's seeing Monica tonight, she's always fun. He doesn't connect with her though, not like with Sarah - but they're just friends. He was close with Natalie too, until she moved to LA. That reminds him, he's going to work with that actress, Anna something. She's probably too famous to talk to him though. And besides, Lily should be back soon and he really wants to see her. Sometimes he misses Lorraine, but thinking about her just makes him sad. Whenever he feels lonely, he texts Rapunzel - that's not her name, he just can't remember it. He should really delete her from his phone. But he can't.
|
Cheating Notes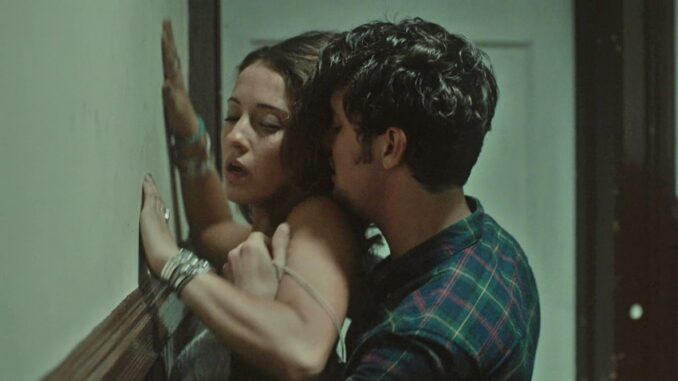 Anna (37:14)
Anna is a black actress James meets during a film shoot one day (he is a part of the film crew). He calls her and she tells him to come to her place that night. He does, but it turns out that she has a boyfriend living with her. She and her boyfriend are about to go to a party, but she tells her boyfriend to go ahead and just wait for her at the party because it takes a while for her to dress up and she doesn't want him to wait. When the boyfriend leaves, James thinks it's all good and he makes his initial move on her on the couch by caressing her leg (44:00). To his surprise, she gets mad at him and tells him that she has a boyfriend. However, her mood changes after a while, and then she makes out with him. They are making out in a standing position when she pushes him away again, telling him that he can't fuck her without a condom. She's one crazy bitch so James leaves.
Lily (1:03:44)
James meets up with Lily, a chick he considers as one of his casual lovers, at a bar after she just got back from Europe. She tells him that she met a French guy and he is now her boyfriend. James is sad and thinks that they have something special. She tells him, not really, because they usually just drinked and fucked and he was seeing other women. When he tells her that she was seeing other people too, she says no, that she was only seeing him and that he was enough for her.
After they come out of the bar, James kisses Lily on the street and she kisses back, but she doesn't want or is hesitant to do more than that. He takes her home and makes an excuse that he wants to use her bathroom. She says no, that her mother is in her place and is sleeping on her bed and she doesn't want to wake her. He insists and so she finally agrees and takes him up with her. He makes his move on her in the hallway, in front of her front door (1:16:07). She doesn't resist and they fuck in a standing position, with her pressed against the wall and him fucking her from behind. There's some good hip-thrusting action from him and sexy moans from her so it's good.
After the fuck, Lily looks guilty.
Watch Full Movie Online
---
---
---