---
A psychological thriller giving different points of view about the relationship between a man and the wife of a doctor who has tried to protect her and watch over her.
|
Cheating Notes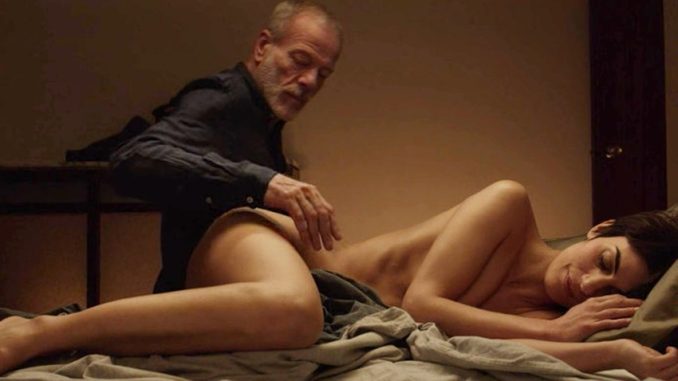 The man and the doctor's wife meet in a concert hall. They date, have dinner, kiss lightly and have their first sex at 7:58. It's a non-nude after-sex scene only.
10:24 - Another non-nude after-sex scene between the two in a fishing cottage by the lake.
30:48 - Through the LCD screen of a camcorder provided by a private detective, the husband sees his wife riding the man. Her boobs are shown but the LCD screen is too small.
42:39 - The wife is strategically naked with her husband.
46:33 - The wife guides her husband's hand into her pussy inside the car.
1:04:30 - Another non-nude after-sex scene between the wife and the man.
1:06:58 - The wife rides the man but she doesn't take her red dress off.
1:17:28 - The wife stands without a shirt on in front of her husband.
---
---
---