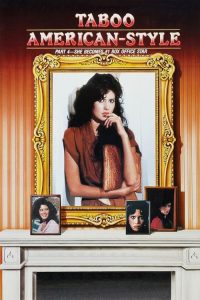 ---
A four-part saga of a young woman's sexual awakening, and the power she attains with it. In part 4 the mother, Emily in a session with her psychiatrist Doctor Berman, finally showing that she had sex with her son Tom. His shocked reaction is amusing because he had to deal with her much earlier warning that Harding's, her husband incestuous relationship continued with their daughter Nina -that is why she is primarily on therapy. Nina sets a trap for Felitia and takes her role in David's movie and soon she leaves home to become a good actress.
|
Cheating Notes
15:26 - David, the movie producer, finds his wife having a tryst with another female.
34:01 - Another movie/TV producer(?) and his wife swing with Nina and another dude.
---
---
---