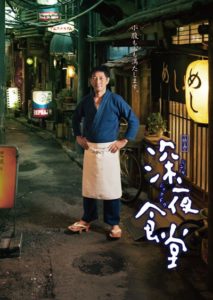 ---
Open from midnight to 7 a.m. and serving whatever the customers request, a tiny, tucked-away Japanese diner draws a diverse group of patrons who bond over the Master's food while sharing their soulful stories.
More Info: IMDB
|
Cheating Notes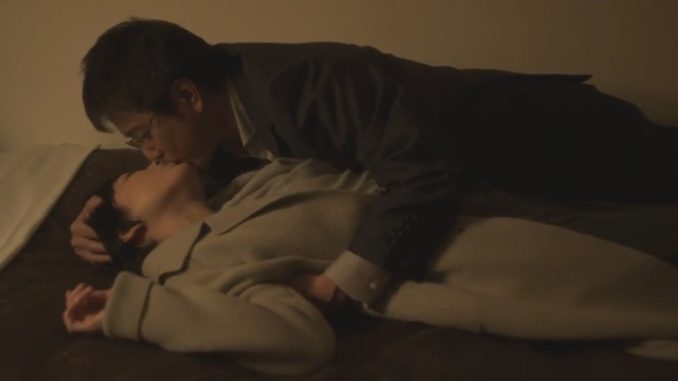 Season 1 Episode 8: Sautéed Yam
A dish of sauteed Chinese yam rekindles the connection between a young wife and her former lover, with whom she shares a hidden professional past.
Cheating scenes: While engaged to an older man (now her husband) 23 years ago, Fujiko auditioned and starred in a porn movie so that she could fuck a popular porn actor that she had a crush on. She meets him again in present day. They talk and it leads to them going to a hotel. They make out on the bed (still with clothes on) and are about to have sex when someone calls Fujiko on her cellphone. They have to stop so that she can answer her phone. She gets the news that her husband is dead. Later, Fujiko leads the porn star to a storage facility and shows him tons of VHS tapes of their porn movie. It turns out that her husband knew about her movie and bought all of the copies made. Even if the only action we get in this episode is the make-out scene in the hotel, I still find it sexy.
Watch Full Episode Online: Ondramanice.tv
Watch Full Episode via Streamango
---
---
---