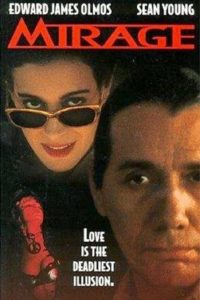 ---
Matteo Juarez is a retired detective hired by a local businessman to follow his wife Jennifer. She has a split personality and seems to be putting herself in danger without knowing it.
|
Cheating Notes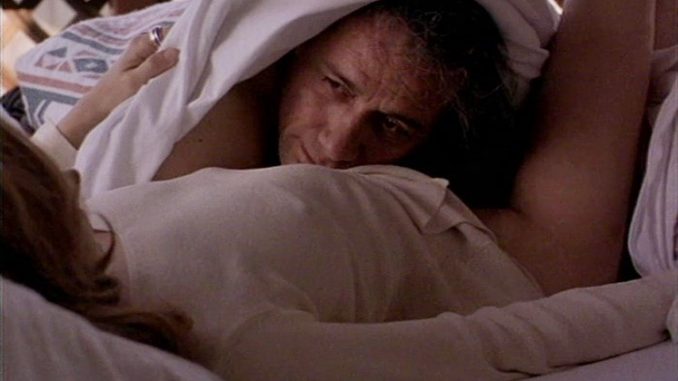 My husband would not be happy if he knew I was here making out with you...
A retired detective is hired by a local businessman to follow his wife. He starts following her and stops her from jumping off a cliff when it looks like she is about to. When he asks her why he's following her, he pretends it's because he's interested in her. He asks her to have coffee with him. At first, she refuses but she eventually agrees.
While in the cafe, the wife warms up to the detective. When he asks her jokingly if she likes his hair, she says yes. He is surprised by her answer because he didn't expect it. He must know that he's ugly and that a wife who is rated 8 or 9 in the hotness department won't be interested in him so he asks her, "Really?". She confirms it by nodding and giving him an "I'm interested" kind of smile. I like how the wife flirts here, subtle and not so direct.
A few scenes later, the wife and the detective make out on a cliff overlooking the sea. It's a nice little kiss because you can really see the ugly, old cop insert his tongue into the mouth of the pretty wife. With the way he does it, it's like he's thinking he might never get lucky like this again so he might as well insert his tongue on his first kiss with her.
Something happens, which makes the detective think that the wife's head is blown off by someone with a shotgun.
One year later, someone who looks like the wife but with a ridiculous Irish accent appears in the detective's life. He checks if she is the same wife and it seems that she isn't. She is interested in dating him. After meeting a few times, they have sex and a cunnilingus session.
Later, it is revealed that the new chick is indeed the wife, and the woman who's head got blown off was somebody else made to look like her. They did it for insurance money and the husband really intended for his wife to seduce the detective. The wife was already in Costa Rica with her husband but she came back for the detective, pretending to be an Irish chick because she says she fell in love with him.
More Info for Mirage (1995)
---
---
---