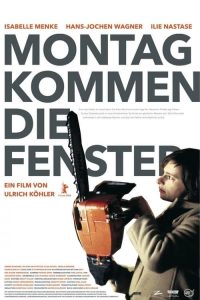 ---
Frieder and his wife Nina, a doctor, are fixing up their house, though their relationship is obviously strained. Instead of picking up their young daughter Charlotte, Nina drives off to visit her brother Christoph in an isolated cabin. From there, she cycles to a sports hotel in the woods where she stays. Aimlessly wandering around the hotel, she has a brief encounter with an old professional tennis player who has been giving demonstrations. Her brother, Frieder, and Charlotte find her, but she does not come home with them. After all the old windows have been removed, Frieder rejects the replacement ones that are delivered. Frieder has a liaison with an old girlfriend Maria, who is now Charlotte's nursery school teacher. Nina returns to the house without windows.
|
Cheating Notes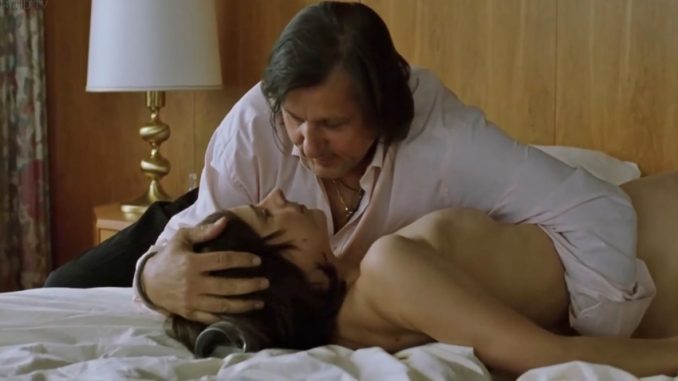 At the hotel lobby, the wife meets the professional tennis player, who has just finished doing a demonstration to an audience. In the morning, after coming out of the bathroom in her hotel room, the wife suddenly finds the tennis player inside her room (51:00). After failing to make him leave and recovering from her initial shock, she decides to let him stay. She takes off her towel and talks to him naked. Eventually, they start to kiss on the bed, however, they stop for some reason and don't proceed to have sex.
Meanwhile, the husband has sex with his ex-girlfriend at 1:06:14. We see her boob, but it's an after-sex dialog scene only.
Finally, the husband and wife start petting inside their vehicle at the endmost part of the film. We see her tit pop out, as in literally just her nipple, and also his dick as she tries to suck it. However, the guy stops their petting, indicating that there is really something wrong with their relationship already.
Watch Full Movie Online
---
---
---