---
A celebrity vlogger involved in a sex scandal and a tough female agent chasing an elusive killer. Two women. Two worlds connected by one scandalous crime.
|
Cheating Notes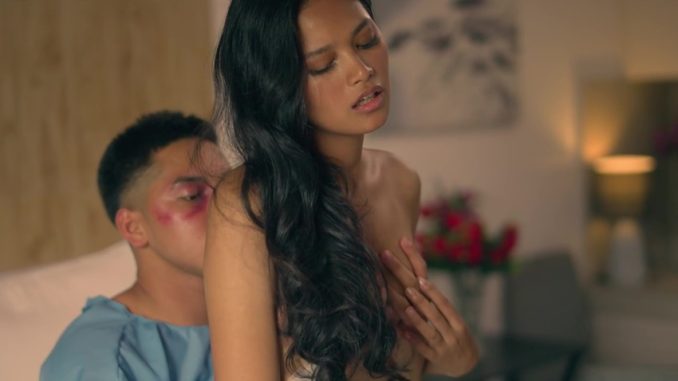 (Spoilers)
Note: I won't go as far as telling who the killer of the celebrity vlogger is or intentionally give clues, but some of the spoilers below may still ruin this whodunit TV series for you, so proceed with caution.
The celebrity vlogger cheated on her boyfriend, a young actor, with a congressman. The vlogger and the actor's relationship was a bit complicated as the actor has a main girlfriend. But he says that the vlogger knew about his main girlfriend and it was a part of their deal when they hooked up. Also, he seemed to be invested in her and wasn't just treating her as a fuck doll because he cared and wanted to confront her when he began suspecting that she was having an affair with the congressman.
The vlogger and the congressman's main cheating scenes are in Episode 5 (17:50, interspersed with the congressman and his wife's sex scene, and then the scenes after that) and at the beginning of Episode 8. Snippets of their cheating scenes may be shown throughout the series.
Meanwhile, the congressman's wife cheats on him with a hunky male escort. For the most part of the series, the congressman's wife remains loyal to him, despite him neglecting her emotionally and physically because he's blaming her for the accidental death of their son two years ago. However, when they finally have a verbal confrontation, where she tells him that she knows about his affair and he retorts that he really doesn't love her anymore, that's when she took the step to cheat. But without the series building up a character with whom she can cheat, she has chosen to hire a male escort instead.
The wife's cheating scenes with the escort are in Episode 7 (19:08) and Episode 8 (24:36). She ties him to the bed and chokes him while humping on top of him.
Summary
A pretty decent whodunit TV series with tons of sex? Count me in.
---
---
---